Sunrise of Fleet
22/26 Church Road, Fleet GU51 4NB
Sunrise of Fleet: Providing high-quality personalised residential care to residents and families throughout Hampshire. Sunrise of Fleet enjoys a quiet spot not far from the high street and moments away from the life of the town. With wide, easy-to-negotiate pavements and an abundance of coffee shops and restaurants, Fleet offers the perfect setting. Luxurious surroundings combine with expert care, a delicious menu of food and daily activities to create an environment that uplifts the mind, body and spirit. With quick access to the M3 and M25 to London and the south, their location makes it easy and convenient for family and friends to visit loved ones.
Owner: Sunrise Senior Living
Person in charge: Timothy Buckley (Manager)
Local Authority / Social Services: Hampshire County Council (click for contact details)
Type of Service: Care Home only (Residential Care) – Privately Owned , 75 residents
Registered Care Categories*: Dementia • Old Age
Specialist Care Categories: Alzheimer's
Admission Information: Ages 60+.
Languages Spoken (other than English): Bulgarian, Portuguese, Italian, French, Spanish, German
Single Rooms: 55
Shared Rooms: 10
Rooms with ensuite WC: 65
Facilities & Services: Palliative Care • Respite Care • Convalescent Care • Physiotherapy • Separate EMI Unit • Own GP if required • Own Furniture if required • Pets by arrangement • Close to Local shops • Near Public Transport • Minibus or other transport • Lift • Wheelchair access • Gardens for residents • Bar/Cafe on premises • Residents Kitchenette • Phone Point in own room/Mobile • Television point in own room • Residents Internet Access
Latest CQC* Report on Sunrise of Fleet: click here
*Care Quality Commission (CQC) is responsible for the registration and inspection of social care services in England.
Bed Vacancies
Current Bed Vacancies Posted by Sunrise of Fleet
3 Bed Vacancies
(Call 01252 757989 for details of vacancies in both our dementia care and assisted living neighbourhoods.)
posted 22 Apr 2014
Current Recommendations
Recommendation Score: 8.8 (8.764)
The user 'Recommendation Score' (8.8 for Sunrise of Fleet) is calculated using a combination of the average of all ratings on user Recommendations submitted in the last 2 years, and the total number of user recommendations submitted in relation to the number of beds at the care home. The maximum Recommendation Score is 10. To see more about the carehome.co.uk user recommendations please click here.
Job Vacancies
£7 per hour
(Care Home / Nursing Home • Part Time)
Tim Buckley
Job Title: General Manager
Joined: 2009
Description: As General Manager of Sunrise of Fleet, I am proud and passionate about the care delivered to our residents in this beautiful environment. Sunrise for me is not just a job; it's a way of life. The dedication from the team to each individual resident and their family really makes the difference to people's lives. Having joined Sunrise in 2009, I am delighted to be part of a business and team of people that really do care and gladly go that extra mile, regardless of eventuality. To be part of the Sunrise revolution in demanding and delivering the highest standards in care for our seniors is a real honour. I look forward to welcoming you to our world of how we deliver care."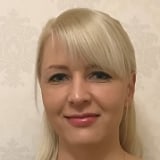 Kara Hooper
Job Title: Assisted Living Coordinator
Joined: 2009
Description: "I joined Sunrise Senior Living of Fleet in January 2009 as a Care Manager. In March 2012 I became the Assisted Living Co-ordinator. My passion in life has always been to help others. I feel honoured to be part of such a wonderful team and I am proud of our achievements to ensure each and every one of our seniors enjoy first class care and excellent quality of life. For me, this is not a job, it's a way of life. I receive job satisfaction everyday when I see the love and passion that our team provide for our seniors. Sunrise of Fleet is surrounded by passion, fun and laughter. It's a joy to come to work!"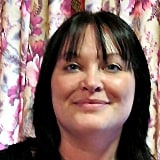 Hannah Markland
Job Title: Reminiscence Coordinator
Joined: 2008
Description: "I have worked for Sunrise for 5 years, having originally started as a lead care manager. I am now the proud Reminiscence Coordinator here in Fleet. I love coming to work every day to provide our residents with the best person-centred dementia care to ensure all of their lives are filled with love and happiness and to provide an excellent standard of care throughout their dementia journey. My main aim every day is to see our residents smiling and enjoying life."
Sarah Keating
Job Title: Activities and Volunteers Co-Ordinator
Joined: 2013
Description: Having recently joined Sunrise, I previously set up and ran a resident centred Activities Department in Ascot, plus I spent a number of years managing a charity in Dorset. As soon as I walked through the Sunrise doors I knew I wanted to be a part of the Fleet Community. Every one at Sunrise of Fleet is so happy! I am a real people person and get huge pleasure from getting to know our residents so that I can support them to live a fulfilled and happy life. I think myself lucky to be a part of the professional team and look forward to meeting you in the near future.
Care Home Idol 2013
There are currently no Care Home Idol entrants who have performed at Sunrise of Fleet