Sunrise of Fleet
22/26 Church Road, Fleet GU51 4NB
Sunrise of Fleet: Providing high-quality personalised residential care to residents and families throughout Hampshire. Sunrise of Fleet enjoys a quiet spot not far from the high street and moments away from the life of the town. With wide, easy-to-negotiate pavements and an abundance of coffee shops and restaurants, Fleet offers the perfect setting. Luxurious surroundings combine with expert care, a delicious menu of food and daily activities to create an environment that uplifts the mind, body and spirit. With quick access to the M3 and M25 to London and the south, their location makes it easy and convenient for family and friends to visit loved ones.
Group: Sunrise Senior Living
Person in charge: Bernice Cooper (Manager)
Local Authority / Social Services: Hampshire County Council (click for contact details)
Type of Service: Care Home only (Residential Care) – Privately Owned , 75 residents
Registered Care Categories*: Dementia • Old Age
Specialist Care Categories: Alzheimer's
Admission Information: Ages 60+.
Languages Spoken by Staff (other than English): Bulgarian, German, Spanish; Castilian, French, Italian, Portuguese
Single Rooms: 55
Shared Rooms: 10
Rooms with ensuite WC: 65
Facilities & Services: Palliative Care • Respite Care • Convalescent Care • Physiotherapy • Separate EMI Unit • Own GP if required • Own Furniture if required • Pets by arrangement • Close to Local shops • Near Public Transport • Minibus or other transport • Lift • Wheelchair access • Gardens for residents • Bar/Cafe on premises • Residents Kitchenette • Phone Point in own room/Mobile • Television point in own room • Residents Internet Access
Latest CQC* Report on Sunrise of Fleet: click here
*Care Quality Commission (CQC) is responsible for the registration and inspection of social care services in England.
Bed Vacancies
Current Bed Vacancies Posted by Sunrise of Fleet
5 Bed Vacancies
(Call 01252 757989 for details of vacancies in both our dementia care and assisted living neighbourhoods.)
posted 02 Feb 2015
Current Recommendations
Recommendation Score: 8.7 (8.725)
The user 'Recommendation Score' (8.7 for Sunrise of Fleet) is calculated using a combination of the average of all ratings on user Recommendations submitted in the last 2 years, and the total number of user recommendations submitted in relation to the number of beds at the care home. The maximum Recommendation Score is 10. To see more about the carehome.co.uk user recommendations please click here.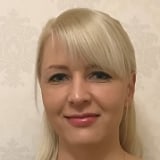 Kara Hooper
Job Title: General Manager
Joined: 2009
Description:
I joined Sunrise of Fleet in January 2009 as a Care Manager. In March 2012 I was given the opportunity to become the Assisted Living Co-ordinator and in November 2014 the General Manager. My passion in life has always been to help others. I feel honoured to be part of such an amazing team who demonstrate love and kindness every day to our residents. I receive job satisfaction every day when I see the love and passion that our team provide for our seniors. Sunrise of Fleet is surrounded by passion, fun and laughter. It's a joy to come to work!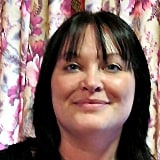 Louise Smith
Job Title: Reminiscence Coordinator
Joined: 2012
Description:
I started at Sunrise as a Care Manager in 2012. I am now proud to say I am the Reminiscence Coordinator here in Fleet. I love to provide our residents with the best person-centred dementia care. My aim is to make sure their days are filled with happiness and love while they are living with dementia. Seeing our residents smiling and enjoying life is evidence of the excellent standard of care we provide
Tony Dunne
Job Title: Director of Community Relations
Joined: 2014
Description:
My job role involves me meeting prospective new residents and their families. I am proud to be representing Sunrise of Fleet and get immense pleasure from 'showing off' our community. I see myself as privileged to be a part of a professional and dedicated team, delivering first class care and maintaining the dignity and individuality of each of our residents. The families and residents I meet on a daily basis realise very quickly the benefits Sunrise of Fleet is able to offer, both in terms of the friendly and sociable environment and the proximity to local shops and amenities. I look forward to welcoming you to our community here at Fleet
Lucy Paynter
Job Title: Activities and Volunteers Co-Ordinator
Joined: 2013
Description:
I worked at Sunrise of Fleet since 2010 as a Lead Care Manager. Previously I worked with adults with learning disabilities, in a nursery with children, as well as an Office Manager, and a photographic assistant at Boots the Chemist. I am definitely a people person, who loves interaction with people from all different backgrounds and walks of life. This is reflected in my hobby too as I am part of an Amateur Dramatic Society, which involves putting on two musical productions a year (our residents enjoy coming to watch). I love singing, you may just catch me performing here as I recently did one afternoon for our residents! I thoroughly enjoy working here and am delighted to now be Fleet's Activities and Volunteer Coordinator. I look forward to providing our residents with variety, fun, and fulfilling activities.
Care Home Idol 2014
There are currently no Care Home Idol entrants who have performed at Sunrise of Fleet