Princess Marina House
Seafield Road, Rustington, Littlehampton BN16 2JG
Princess Marina House specialises in providing respite care to serving and retired members of the RAF, and is situated at an attractive coastal location in Rustington West Sussex.

Within 30 beds registered with CQC located on the 1st floor. 20 beds in The Marina provide personal care and 10 beds in "Beachside" also offer these short breaks for people with mild cognitive impairment and short term memory loss. In addition there are a further 25 beds available for guests who would like a break with RAF friends but personal care is not required.

Twin rooms are available for couples, with sea or a garden view, all with en-suite showers, call systems, a television and drink-making facilities, while there are a selection of lounges or a pavilion to socialise in, and an on-site restaurant to dine in.

There are many entertainments and activities for visitors to enjoy, together with excursions and places to visit, as organised by Princess Marina House's pleasant and professional team.

All tariffs are for full board including beverages, entertainments and outings.
Owner: Royal Air Force Benevolent Fund
Person in charge: Shirley Steeples (General Manager)
Local Authority / Social Services: West Sussex County Council (click for contact details)
Type of Service: Care Home only (Residential Care) – Voluntary / Not for Profit Owned , 50 residents
Registered Care Categories*: Dementia • Old Age • Physical Disability • Younger Adults
Admission Information: Ex RAF. Ages 18+.
Languages Spoken by Staff (other than English): Polish
Single Rooms: 22
Shared Rooms: 14
Rooms with ensuite WC: 36
Facilities & Services: Respite Care • Smoking not permitted • Close to Local shops • Near Public Transport • Minibus or other transport • Lift • Wheelchair access • Gardens for residents • Bar/Cafe on premises • Residents Kitchenette • Phone Point in own room/Mobile • Television point in own room • Residents Internet Access
Latest CQC* Report on Princess Marina House: click here
*Care Quality Commission (CQC) is responsible for the registration and inspection of social care services in England.
Bed Vacancies
Current Bed Vacancies Posted by Princess Marina House
10 Bed Vacancies
(Short breaks available for Serving and retired RAF and eligible family members)
posted 25 Mar 2015
Current Recommendations
Recommendation Score: 9.3 (9.338)
The user 'Recommendation Score' (9.3 for Princess Marina House) is calculated using a combination of the average of all ratings on user Recommendations submitted in the last 2 years, and the total number of user recommendations submitted in relation to the number of beds at the care home. The maximum Recommendation Score is 10. To see more about the carehome.co.uk user recommendations please click here.
Shirley Steeples
Job Title: General Manager
Joined: 2003
Description:
As General Manager, Shirley Steeples philosophy is based very much around the desire to ensure the respite guests care and social needs are met during their stay, and that their experience is a happy and memorable one. Shirley has been General Manager at Princess Marina House since 2003.
Her role is the overall management responsibility for Princess Marina House ensuring compliance with CQC and maintaining high standards of care and services to the RAF Family.
Email: shirley.steeples@rafbf.org.uk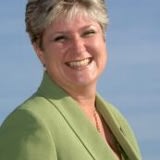 Catherine Argent
Job Title: Head of Hotel Services
Joined: 1990
Description:
Catherine has worked at Princess Marina House since 1990 starting as Housekeeper and now finding herself in the role of Head of Hotel Services. Catherine works with Hotel Services Manager, Housekeeper, Catering Team Leader, Chefs, Entertainments leader and administration staff plus a team of domestic, catering and general assistants to provide all the support services.
Email: catherine.argent@rafbf.org.uk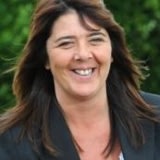 Corinna Forsdike
Job Title: Care Team Manager
Joined: 1998
Description:
Corinna has worked at PMH since 1998 starting as a care assistant on night duty and now as Care Team Manager. The care assistants at Princess Marina House are encouraged to attain NVQ Level 3 in Health Care 80% have NVQ 2 & 3 in Care and others are working toward NVQ Level 3 in Care.
Email: corinna.forsdike@rafbf.org.uk
Care Home Idol 2014
There are currently no Care Home Idol entrants who have performed at Princess Marina House