Standon Hall Care Home with Nursing
Standon Hall, Standon, Eccleshall, Stafford ST21 6RA
Standon Hall Care Home with Nursing is located within the village of Standon, 4 miles from Eccleshall, Staffordshire. The Hall is conveniently located for the town of Stone, the City of Stafford and the M6 motorway, whilst enjoying a rural outlook across open countryside.

Standon Hall and The Beeches are fairly unique in the fact that together they offer all standard registration options for elderly people who require a care home setting. The registration covers general elderly residential and nursing care together with dementia residential and nursing care.

Standon Hall: The Hall is registered with the Care Quality Commission to provide care and residence to elderly people who require residential care. Our Home Manager is a dual registered nurse with a great deal of experience in the care of older people, her dual registration equips her to provide dedicated care to older people with general and mental health needs.
Group: Caring Homes Group
Person in charge: Nikki Kelly (Manager)
Local Authority / Social Services: Staffordshire County Council (click for contact details)
Type of Service: Care Home with nursing – Privately Owned , 36 residents
Registered Care Categories*: Dementia • Old Age
Specialist Care Categories: Alzheimer's • Hearing Impairment • Parkinson's Disease
Admission Information: Ages 65+.
Single Rooms: 34
Shared Rooms: 1
Rooms with ensuite WC: 7
Facilities & Services: Respite Care • Convalescent Care • Physiotherapy • Separate EMI Unit • Own Furniture if required • Pets by arrangement • Lift • Stairlift • Wheelchair access • Gardens for residents
Latest CQC* Report on Standon Hall Care Home with Nursing: click here
*Care Quality Commission (CQC) is responsible for the registration and inspection of social care services in England.
Bed Vacancies
Current Bed Vacancies Posted by Standon Hall Care Home with Nursing
Bed Vacancies
(Please Contact Us for further information on our current Bed Vacancies)
posted 13 Apr 2015
Awards / Recognitions
There are no awards/recognitions posted yet for Standon Hall Care Home with Nursing
Current Recommendations
There is currently no 'Recommendation Score' for Standon Hall Care Home with Nursing.
There are currently no recommendations for Standon Hall Care Home with Nursing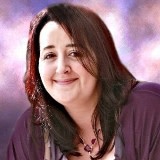 Nicki Kelly
Job Title: Home Manager
Joined: 2012
Description:
As Manager of Standon Hall, Nikki leads her professional staff team in delivering the highest level of care and support for up to 22 residents.
Having qualified as a Registered Nurse in 2000, Nikki entered a staff nurse development programme, which saw her spend two years rotating across five wards to broaden her knowledge. Following this experience, she worked in orthopedics for over ten years, working predominantly with elderly patients.
This wealth of nursing experience has equipped Nikki well for her role at Standon Hall, where she works hard to ensure that those in her care lead happy and fulfilling lives, whilst maintaining choice over the care and support they receive.
Nikki believes in maintaining strong relationships with residents and their relatives and understands the important contribution that these relationships make to the successful running of a care home.
'I love nothing more than spending time with our residents and getting to know them better.'
Away from work, Nikki enjoys walking, baking and spending time in the garden with her two children. Having grown up in the local area, she enjoys Staffordshire life and is a proud member of the local community.
Care Home Idol 2014
There are currently no Care Home Idol entrants who have performed at Standon Hall Care Home with Nursing