Burlington Court Care Home
Roseholme Road, 369 Wellingborough Road, Northampton NN1 4RS
Burlington Court Care Home is an award winning purpose-built care home that specialises in looking after individuals suffering from a form of dementia. Residents have a number of lounges and dining areas to choose from, their own en-suite bedrooms and secure gardens, making up a relaxing environment in which a well trained talented team of care professionals are able to achieve effective results. Burlington Court has its own hairdressing salon and regular visits from chiropodists and opticians, while having an interesting and enjoyable schedule of activities available for service users. The home has undergone a major refurbishment in 2011. You are welcome to come and view at any time.
Group: Burlington Care Homes plc
Person in charge: Adam Turvey (Manager)
Local Authority / Social Services: Northamptonshire County Council (click for contact details)
Type of Service: Care Home only (Residential Care) – Privately Owned , 102 residents
Registered Care Categories*: Dementia • Old Age • Physical Disability
Specialist Care Categories: Alzheimer's • Challenging Behaviour • Hearing Impairment & Deafness • Parkinson's Disease • Speech Impairment • Stroke • Visual Impairment
Admission Information: Ages 65+.
Languages Spoken by Staff (other than English): Hindi, Polish, Tagalog
Single Rooms: 96
Shared Rooms: 3
Rooms with ensuite WC: 96
Weekly Charges Guide: Personal Care Single from £695
Facilities & Services: Palliative Care • Respite Care • Separate EMI Unit • Own Furniture if required • Pets by arrangement • Close to Local shops • Near Public Transport • Lift • Wheelchair access • Gardens for residents • Bar/Cafe on premises • Residents Kitchenette • Phone Point in own room/Mobile • Television point in own room • Residents Internet Access
Latest CQC* Report on Burlington Court Care Home: click here
*Care Quality Commission (CQC) is responsible for the registration and inspection of social care services in England.
Bed Vacancies
Current Bed Vacancies Posted by Burlington Court Care Home
1 Bed Vacancy
(Fully furnished single room. Registered for elderly dementia care and for £695 per week)
posted 12 Mar 2015
Awards / Recognitions
August 2013
December 2012
October 2011
Current Recommendations
Recommendation Score: 8.9 (8.927)
The user 'Recommendation Score' (8.9 for Burlington Court Care Home) is calculated using a combination of the average of all ratings on user Recommendations submitted in the last 2 years, and the total number of user recommendations submitted in relation to the number of beds at the care home. The maximum Recommendation Score is 10. To see more about the carehome.co.uk user recommendations please click here.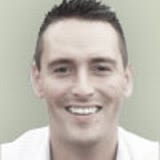 Adam Turvey
Job Title: Care home Manager
Joined: 2008
Description:
Adam started at Burlington in 2008 and is our registered care home Manager. He has a team of four unit Managers that work alongside him to uphold the high standards of service Burlington offers to residents living here.
Care Home Idol 2014
There are currently no Care Home Idol entrants who have performed at Burlington Court Care Home