Redwood
179 Epsom Road, Merrow, Guildford GU1 2QY
Redwood Care Centre is located in Guildford and has 50 beds available for elderly and nursing care, for which it offers personal care plans and a respect of individual choice and lifestyle.

This modern facility is thorough in its attitude towards care, appreciating that residents have the need to pursue a healthy physical well-being, and running its own activities centre, library and hairdressing salon.

The home's owner, Shaw healthcare, are known throughout the UK healthcare industry for their progressive attitude towards new care methods and drive to improve and extend care standards as the number of elderly people in the UK increases.
Owner: Shaw Healthcare
Local Authority / Social Services: Surrey County Council (click for contact details)
Type of Service: Care Home with nursing – Privately Owned , 50 residents
Registered Care Categories*: Dementia • Mental Health Condition • Old Age
Admission Information: Ages 65+.
Single Rooms: 50
Rooms with ensuite WC: 50
Facilities & Services: Respite Care • Physiotherapy • Independent Living Training • Own GP if required • Own Furniture if required • Smoking not permitted • Close to Local shops • Near Public Transport • Wheelchair access • Ground Floor Accommodation only • Gardens for residents • Phone Point in own room/Mobile • Television point in own room
Latest CQC* Report on Redwood: click here
*Care Quality Commission (CQC) is responsible for the registration and inspection of social care services in England.
Current Recommendations
Recommendation Score: 7.8 (7.780)
The user 'Recommendation Score' (7.8 for Redwood) is calculated using a combination of the average of all ratings on user Recommendations submitted in the last 2 years, and the total number of user recommendations submitted in relation to the number of beds at the care home. The maximum Recommendation Score is 10. To see more about the carehome.co.uk user recommendations please click here.
Review of Redwood on Saturday 12 October 2013 by Sandra M (Family of Care Home Resident)
Wonderful staff who really care about and for the residents. From a frail little lady when she went in, Mum actually put on weight - fantastic and she was so chuffed! We're happy and relieved that she is in such a good, caring and safe environment, where 'the team' all pitch in to make sure residents have the best care and support available. This is the next best thing to living in her own home. Redwood - NOT a hotel, but a place where she can be herself.
Overall Standard: Good

Facilities: Good

Care / Support: Excellent

Cleanliness: Good

Treated with Dignity: Excellent

Food & Drink: Good

Staff: Excellent

Activities: Good

Management: Excellent

Safety / Security: Excellent

Rooms: Satisfactory

Value for Money: Excellent
Review of Redwood on Monday 1 July 2013 by Sandra M (Daughter)
Mum was frail, frightened and underweight when she was admitted in January 2013. She is 89 with Vascular Dementia but a living person with a sense of humour. She is now a smiling lady whom has put on weight and adores her carers. We visit most days and can vouch for the level of care and compassion and commitment from carers. We feel welcome and we enjoy the company of other residents and carers. A nice place to be and the right place for her.
Facilities: Good

Care / Support: Excellent

Cleanliness: Excellent

Food & Drink: Good

Staff: Excellent

Activities: Good

Management: Excellent

Safety / Security: Excellent

Rooms: Good

Value for Money: Excellent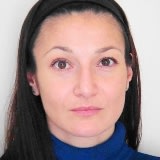 Leyla Ari
Job Title: HR Manager
Joined: 2001
Description: I started working for Shaw in 2001 as a Home Administrator. I'm now the Regional HR Manager for the South East Region and I'm responsible for helping the managers with aspects of employing and supporting their staff team which is an incredibly varied and exciting role. One of my main responsibilities is overseeing the recruitment of our staff. Working in care as a support worker can be a fantastic feeling. You get to make a real difference to the lives of vulnerable people whilst earning a competitive salary. I meet people on a daily basis who are incredibly passionate about what they do, and its great to see our core values or 'wellness, happiness, and kindness' really being put to use when it comes to the care of our service users. We are always on the look out for committed people who would like to compliment our existing staff team. If you would like to consider a career in care for the first time, or whether you are an experienced carer or nurse we would be happy to talk through the positions we have available with you. If you would like to know anything please call us on 02920 365072 or you can check out our job vacancies at www.shaw.co.uk