Sunrise of Virginia Water
Christchurch Road, Virginia Water GU25 4BE
Sunrise of Virginia Water is at the very heart of the bustling and affluent village community and is conveniently located for access to numerous local facilities such as the library, bank, doctors and coffee shops.

Situated on the edge of the Wentworth Estate, Windsor Great Park and Runnymede, the area possesses a real rural feel. There are excellent transport links locally with the M25 and train links to Reading, Weybridge and Waterloo, next door.

The community is very accessible for friends and family to visit. A lovely place to live, in a highly sought after location.
Group: Sunrise Senior Living
Person in charge: Tony Hill (General Manager)
Local Authority / Social Services: Surrey County Council (click for contact details)
Type of Service: Care Home only (Residential Care) – Privately Owned , 72 residents
Registered Care Categories*: Dementia • Old Age
Specialist Care Categories: Alzheimer's
Admission Information: Ages 55+.
Single Rooms: 52
Shared Rooms: 10
Rooms with ensuite WC: 62
Facilities & Services: Palliative Care • Respite Care • Convalescent Care • Physiotherapy • Own GP if required • Own Furniture if required • Pets by arrangement • Minibus or other transport • Lift • Wheelchair access • Gardens for residents • Bar/Cafe on premises • Residents Kitchenette • Phone Point in own room/Mobile • Television point in own room • Residents Internet Access
Latest CQC* Report on Sunrise of Virginia Water: click here
*Care Quality Commission (CQC) is responsible for the registration and inspection of social care services in England.
Bed Vacancies
Current Bed Vacancies Posted by Sunrise of Virginia Water
5 Bed Vacancies
(Call 01344 987628 for details of vacancies in both our dementia care and assisted living neighbourhoods.)
posted 25 Jul 2014
Current Recommendations
Recommendation Score: 8.4 (8.411)
The user 'Recommendation Score' (8.4 for Sunrise of Virginia Water) is calculated using a combination of the average of all ratings on user Recommendations submitted in the last 2 years, and the total number of user recommendations submitted in relation to the number of beds at the care home. The maximum Recommendation Score is 10. To see more about the carehome.co.uk user recommendations please click here.
Job Vacancies
£7 per hour
(Care Home / Nursing Home • Full Time or Part Time)
Tony Hill
Job Title: General Manager
Joined: 2010
Description: "At Virginia Water we have a brilliant, professional team who always go out of their way for every resident to make sure their specific needs are catered for. I am extremely proud to manage this Community and the standards we strive to achieve each and every day."
Inga Grimailaite
Job Title: Deputy Manager
Joined: 2006
Description: " Hello, my name is Inga Grimailaite and I am the Registered Manager at Virginia Water. I have been working for the company for nearly 8 years and had great opportunities. I have completed NVQ4 in health and social care and undertaken regular training in order to update my skills and knowledge. I have worked with people with dementia for four years and I have a passion for delivering quality and real person-centred care. I enjoy working alongside excellent team members and feeling valued as an individual within that service and the organisation in general."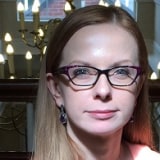 Jane Nelson
Job Title: Assisted Living Coordinator
Joined: 2008
Description: "I love the variety in my job, there is never a dull moment. The residents make each day unique, we chat and laugh a lot and that makes a difference in all our lives. Sunrise supports living life to the full for all our residents whatever their ability and that's what makes it such an excellent atmosphere in which to work.
Mark Wren
Job Title: Activities and Volunteers Co-ordinator
Description: Being a part of the Sunrise Community here in Virginia Water is extremely rewarding as each of the residents living here is uniquely wonderful. It is a privilege for me to be in a position where I can strive to provide them with activities and entertainment that enriches and enlivens their days
Melissa Gregorian
Job Title: Director of Community Relations
Joined: 2011
Description: My role at Sunrise is to provide advice and guidance to seniors and their families throughout the moving process. I am constantly amazed by the transformation so many residents go through from being lonely and isolated in their own homes to smiling and chatting in the Bistro, making new friends. This same type of positive transformation can happen in our Reminiscence neighbourhoods too, where we specialize in dementia care. These residents can go from being confused and anxious to feeling more relaxed and secure. Knowing that I am going to help make a positive change like this in someone's life is what I find so rewarding about working at Sunrise."
Care Home Idol 2013
There are currently no Care Home Idol entrants who have performed at Sunrise of Virginia Water