Barchester Westergate House Care Home
Denmans Lane, Fontwell, Arundel BN18 0SU
A former mansion house with its own extensive grounds, a Grade II listed home, Westergate, has plenty of local amenities in nearby Chichester yet within easy reach of Arundel and the beautiful South Downs. They provide first-class 24-hour nursing care alongside expert care for people with dementia in the Memory Lane Community.

A team of highly-qualified and attentive staff really focuses on the individual needs of residents with a tailored care plan for each person. And dedication can be seen across the board - in cooking, hospitality and organising activities for the residents.

Owners think you'll find they're suited to meet your needs now and in the future.
Group: Barchester Healthcare Ltd
Person in charge: Paul Anthony Middleton (Manager)
Local Authority / Social Services: West Sussex County Council (click for contact details)
Type of Service: Care Home with nursing – Privately Owned , 76 residents
Registered Care Categories*: Dementia • Old Age • Physical Disability • Sensory Impairment • Younger Adults
Specialist Care Categories: Alzheimer's • Cancer Care • Cerebral Palsy • Epilepsy • Hearing Impairment • Huntington's Disease • Multiple Sclerosis • Parkinson's Disease • Speech Impairment • Stroke • Visual Impairment
Admission Information: Ages 60+.
Single Rooms: 76
Rooms with ensuite WC: 76
Facilities & Services: Palliative Care • Respite Care • Convalescent Care • Separate EMI Unit • Own GP if required • Own Furniture if required • Pets by arrangement • Minibus or other transport • Lift • Wheelchair access • Gardens for residents • Residents Kitchenette • Phone Point in own room/Mobile • Television point in own room
Latest CQC* Report on Barchester Westergate House Care Home: click here
*Care Quality Commission (CQC) is responsible for the registration and inspection of social care services in England.
Bed Vacancies
Current Bed Vacancies Posted by Barchester Westergate House Care Home
2 Bed Vacancies
(We currently have limited availability - 1 Frail Elderly Nursing/Residential and 1 Dementia Nursing. Please contact us to discuss your needs further. We would love to welcome you for a visit.)
posted 13 Mar 2015
Awards / Recognitions
There are no awards/recognitions posted yet for Barchester Westergate House Care Home
Current Recommendations
Recommendation Score: 9.2 (9.206)
The user 'Recommendation Score' (9.2 for Barchester Westergate House Care Home) is calculated using a combination of the average of all ratings on user Recommendations submitted in the last 2 years, and the total number of user recommendations submitted in relation to the number of beds at the care home. The maximum Recommendation Score is 10. To see more about the carehome.co.uk user recommendations please click here.
Job Vacancies
£comp + free training + benefits
(Care Home / Nursing Home • Full Time or Part Time)
£ Competitive + Free Training/ CPD
(Care Home / Nursing Home • Full Time or Part Time)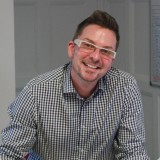 Paul Middleton
Job Title: General Manager
Joined: 2005
Description:
"I have over 20 years experience within the healthcare profession, working in the NHS prior to moving to the private healthcare sector in 1997; having been with Barchester for over 9 years now. My role is to oversee the smooth running of all aspects of the home across all departments. The quality of the delivery of person centred care is paramount in my philosophy to create a home where I would be happy to be a resident. I feel passionately about Westergate and together with my team, we are committed to making a difference for our residents, supporting individuals in everyday successes."
Ann Burch
Job Title: Head of Care
Joined: 2010
Description:
Ann has been a qualified nurse for over 25 years, specialsing in more recent years in both palliative and dementia care; bringing a wealth of expertise to the home. Ann supports Paul in overseeing the clinical needs of the home, guiding and supporting the nurses and care staff in maintaining clinical excellence in their person centred delivery of care. "Although we all come from different ares of nursing, we come together here at Westergate house and strive to deliver the highest standard of person centred care in a rich, warm and loving environment."
Care Home Idol 2014
There are currently no Care Home Idol entrants who have performed at Barchester Westergate House Care Home