Barchester Henford House Nursing Home
Lower Marsh Road, Warminster BA12 9PB
Henford House is a former family home dating back to the late nineteenth century with beautifully maintained grounds. Located in Warminster in picturesque Wiltshire.

Staff provide first-class 24-hour nursing care alongside support for people with a physical disability.

A team of highly-qualified and attentive staff really focuses on the individual needs of residents with a tailored care plan for each person. And their dedication can be seen across the board - in their cooking, hospitality and organised activities for residents. Regular church services are performed for any resident who wishes to take part.

Professionals think you'll find they're ideally suited to meet your needs now and in the future.
Group: Barchester Healthcare Ltd
Person in charge: Mark Barnes (Manager)
Local Authority / Social Services: Wiltshire Council (click for contact details)
Type of Service: Care Home with nursing – Privately Owned , 58 residents
Registered Care Categories*: Old Age • Physical Disability • Sensory Impairment
Specialist Care Categories: Cancer Care • Hearing Impairment • Motor Neurone Disease • Multiple Sclerosis • Parkinson's Disease • Stroke • Visual Impairment
Admission Information: Ages 55+.
Single Rooms: 52
Shared Rooms: 3
Rooms with ensuite WC: 53
Facilities & Services: Palliative Care • Day Care • Respite Care • Convalescent Care • Physiotherapy • Own GP if required • Own Furniture if required • Pets by arrangement • Close to Local shops • Near Public Transport • Minibus or other transport • Lift • Wheelchair access • Gardens for residents • Phone Point in own room/Mobile • Television point in own room
Latest CQC* Report on Barchester Henford House Nursing Home: click here
*Care Quality Commission (CQC) is responsible for the registration and inspection of social care services in England.
Bed Vacancies
Current Bed Vacancies Posted by Barchester Henford House Nursing Home
Please Contact Us for Latest Vacancies
Awards / Recognitions
There are no awards/recognitions posted yet for Barchester Henford House Nursing Home
Current Recommendations
Recommendation Score: 8.8 (8.811)
The user 'Recommendation Score' (8.8 for Barchester Henford House Nursing Home) is calculated using a combination of the average of all ratings on user Recommendations submitted in the last 2 years, and the total number of user recommendations submitted in relation to the number of beds at the care home. The maximum Recommendation Score is 10. To see more about the carehome.co.uk user recommendations please click here.
Job Vacancies
£ Competitive + Free Training/ CPD
(Care Home / Nursing Home • Full Time or Part Time)
Mark Barnes
Job Title: General Manager
Description:
Mark is our general manager here at Henford House and is responsible for the day to day running of the home.
Lynne Leather
Job Title: Deputy Manager
Description:
Lynne has been at Henford House since June 2013 and says she was attracted to the home by the happy friendly staff and the wonderful environment.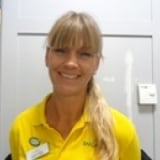 Gilli, Debbie and Ana N/A
Job Title: Activities Team
Description:
The girls provide a varied and vibrant activities schedule for everyone at the home to enjoy if they wish.
Josue Estebanez Frias
Job Title: Carer
Description:
Josue is a friendly and smiley member of our care team here at Henford House.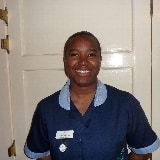 Karen Kennedy Revers
Job Title: Clinical Lead
Description:
Karen is our clinical lead at Henford House.
James Morrison
Job Title: Head Chef
Description:
James is the head chef at Henford House and he cooks up a delicious and nutritious storm in our kitchen!
Nicola Welch
Job Title: Services Manager
Description:
Nicola has been at Henford House for over 21 years and leads a fantastic housekeeping team which keeps the home in immaculate condition!
Sarah Chimel
Job Title: Administration Assistant
Joined: 2013
Description:
Sarah joined Henford House in 2013 and helps to form a brilliant admin team with Sarah H!
Sarah Hornel
Job Title: Administrator
Description:
Sarah has been at Henford House for over 10 years and has occupied nearly every role in the home!
Care Home Idol 2014
There are currently no Care Home Idol entrants who have performed at Barchester Henford House Nursing Home