Barchester High Habberley House Care Home
Habberley Road, Kidderminster DY11 5RJ
High Habberley House is a beautiful neo-Georgian building, situated at the top of the Habberley Valley between Kidderminster Town Centre, Bewdley and Stourport. We're only 2 minutes away from the West Midland Safari Park.

We also have a sister care home, Hollyfields Care Home, nearby. We provide first-class 24-hour nursing and residential for older persons, alongside expert care for people with dementia in our Memory Lane Community. We also offer palliative care and respite care.

Our team of highly-qualified and attentive staff really focus on the individual needs of our residents with a tailored care plan for each person. Our dedication can be seen across the board - in our cooking, hospitality and in organising activities for our residents.
Group: Barchester Healthcare Ltd
Person in charge: Sara Morrisey (Manager)
Local Authority / Social Services: Worcestershire County Council (click for contact details)
Type of Service: Care Home with nursing – Privately Owned , 45 residents
Registered Care Categories*: Old Age • Physical Disability • Younger Adults
Admission Information: Over 65 Years. Ages 18+.
Languages Spoken by Staff (other than English): Bulgarian, Polish, Russian, Tagalog
Single Rooms: 37
Shared Rooms: 4
Rooms with ensuite WC: 34
Facilities & Services: Day Care • Respite Care • Physiotherapy • Separate EMI Unit • Own GP if required • Own Furniture if required • Pets by arrangement • Smoking not permitted • Close to Local shops • Near Public Transport • Lift • Wheelchair access • Gardens for residents • Phone Point in own room/Mobile • Television point in own room
Latest CQC* Report on Barchester High Habberley House Care Home: click here
*Care Quality Commission (CQC) is responsible for the registration and inspection of social care services in England.
Bed Vacancies
Current Bed Vacancies Posted by Barchester High Habberley House Care Home
Please Contact Us for Latest Vacancies
Awards / Recognitions
There are no awards/recognitions posted yet for Barchester High Habberley House Care Home
Current Recommendations
Recommendation Score: 9 (8.978)
The user 'Recommendation Score' ( 9 for Barchester High Habberley House Care Home) is calculated using a combination of the average of all ratings on user Recommendations submitted in the last 2 years, and the total number of user recommendations submitted in relation to the number of beds at the care home. The maximum Recommendation Score is 10. To see more about the carehome.co.uk user recommendations please click here.
Job Vacancies
£ Competitive + Free Training/ CPD
(Care Home / Nursing Home • Part Time)
Kidderminster, Worcestershire
£ Competitive + Free Training/ CPD
(Care Home / Nursing Home • Full Time)
Kidderminster, Worcestershire
Sara Morrisey
Job Title: General Manager
Description:
Hi and welcome to High Habberley House! I started my career in care as most people do - on the bottom rung of the ladder as a Care Assistant. It wasn't long however before I realised providing care services to vulnerable people was my passion and I soon started to understand where my career was headed. I worked my way up through various positions in the care industry and pursued a nursing qualification whilst doing this.
In 2000, I obtained my Learning Disabilities Nursing Qualification (RNLD). I also hold a teaching qualification.
I have managed care homes in various settings for a number of years now and bring with me a true passion for ensuring the highest quality care delivery through a person centred approach. My team will be supported to perform their roles each day with a programme of continuous training and development. For those who wish to progress, the Barchester Business School is available to pursue their chosen qualifications. I am also a keen beleiver in an open door policy, ensuring that my team understand they can approach me at any time should they need to chat about anything at all.
This applies to the residents and the families of our residents also. I encourage a healthy environment where feedback and open discussions are paramount in enabling us to continually improve the already high standards we aim to attain.
Outside of work my time is occupied by my family and my 4 year old West Highland Terrier called Beau... he will become a regular visitor to the home also!
Do feel free to browse our web pages but there is no better way to get to know more about us, than to pop in for a coffee and a chat. A warm welcome will always await you at High Habberley House and I look forward to meeting you very soon!
Dawn Williams
Job Title: Deputy Manager
Description:
Dawn has the lead role on clinical issuses raised and supports the general manager with certain aspects of running the home. Dawn leads a dedicated and loyal team of nurses and carers to ensure that only the best quality of care is delivered.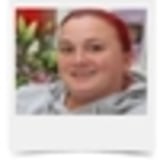 Donna Reeves
Job Title: Head Housekeeper
Description:
Donna and her team work hard to ensure the home maintains a high standard in both laundry and cleaning. Donna and her team are regulalrly joined by residents who are always keen to assist with daily domestic tasks, be it be folding, laundry or polishing.
Helen Clifford
Job Title: Home Administrator
Description:
Helen's role is to support the General Manager by maintaining the administration and financial systems within the home.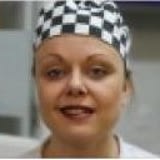 Sarah Finch
Job Title: Head Chef
Description:
They and their team provide nutritious and well balanced meals. They cater for every dietary requirement. Sarah /Jo and her team achieved 5 stars within Worcestershire scores on the doors. They take great pride in their work.
Care Home Idol 2014
There are currently no Care Home Idol entrants who have performed at Barchester High Habberley House Care Home