Signature Moorlands Lodge Care Home
Portsmouth Road, Hindhead GU26 6TJ
Signature Moorlands Lodge Care Home, in Hindhead, is a modern care residence that combines one- and two-bed apartments which residents are welcome to personalise while experiencing a service that adheres to recognised care standards.

The home has its own fully-licensed restaurant, an on-site executive chef and a cafe, as well as a health and beauty emporium and a hairdressing salon.

Landscaped gardens are popular during the warmer weather and a versatile activities programme means there is always a great deal happening for service users to take an interest in.
Group: Signature Senior Lifestyle Ltd
Person in charge: Sarah Moor (Manager)
Local Authority / Social Services: Surrey County Council (click for contact details)
Type of Service: Care Home with nursing – Privately Owned , 97 residents
Registered Care Categories*: Dementia • Old Age • Physical Disability • Sensory Impairment
Specialist Care Categories: Alzheimer's • Cancer Care • Parkinson's Disease • Stroke • Visual Impairment
Admission Information: Ages 65+.
Single Rooms: 97
Rooms with ensuite WC: 97
Facilities & Services: Palliative Care • Respite Care • Convalescent Care • Physiotherapy • Own GP if required • Own Furniture if required • Pets by arrangement • Smoking not permitted • Close to Local shops • Near Public Transport • Minibus or other transport • Lift • Wheelchair access • Gardens for residents • Bar/Cafe on premises • Residents Kitchenette • Phone Point in own room/Mobile • Television point in own room • Residents Internet Access
Latest CQC* Report on Signature Moorlands Lodge Care Home: click here
*Care Quality Commission (CQC) is responsible for the registration and inspection of social care services in England.
Bed Vacancies
Current Bed Vacancies Posted by Signature Moorlands Lodge Care Home
2 Bed Vacancies
(We currently have two rooms available for permanent placement, both overlooking the garden with private ensuite facilities, for residential, nursing or dementia. Please contact us for more details.)
posted 23 Mar 2015
Awards / Recognitions
February 2015
November 2014
Current Recommendations
Recommendation Score: 9.4 (9.366)
The user 'Recommendation Score' (9.4 for Signature Moorlands Lodge Care Home) is calculated using a combination of the average of all ratings on user Recommendations submitted in the last 2 years, and the total number of user recommendations submitted in relation to the number of beds at the care home. The maximum Recommendation Score is 10. To see more about the carehome.co.uk user recommendations please click here.
Sarah Moor
Job Title: General Manager
Description:
Sarah brings many years of acute nursing experience within the NHS and the Private Sector to her role. Since qualifying in 1993, she has gained formal clinical qualifications to support her career and in addition has undertaken training on commercial and financial skills and leadership. Additionally Sarah has a wealth of knowledge on standard improvements, policy development, clinical audit and governance frameworks. Sarah has led many projects addressing customer satisfaction and developed action plans for improvement in services. Sarah is committed to putting excellence at the very heart of her team and is dedicated to providing a high quality service, tailored to the individual needs of each resident
Laura Dowd
Job Title: Care Services Manager
Joined: 2013
Description:
Laura is a registered nurse with a teaching diploma and master's degree in Health Care Sciences. She has recently completed an ILM certificated management course including the completion of a Green Belt LEAN Six Sigma Project.
After a long career in Intensive Care, acute medicine and education she moved in to hospital management within the NHS and private sector. Laura provided operational and clinical leadership involving problem solving processes and change strategy, including the setting up of an oncology unit and working to achieve Government quality targets. She is passionate about ensuring the highest standards are maintained and that the dignity and care of the residents is her absolute priority. She is delighted to have joined the outstanding team at Moorlands Lodge where she hopes to bring her experience to continue implementing the excellent care model already in place.
Wendy Westbury
Job Title: Senior Client Liaison Manager
Description:
With a wealth of experience within the health and social care sector Wendy is the first point of contact for a family considering moving a relative into care. Wendy will help guide and support you through what can be an emotional and difficult journey to ensure the transition is smooth with support on hand to help you understand the options available to you. Wendy also maintains regular contact with other Healthcare professionals and is involved in supporting the local community as well as developing relationships within the Surrey/Hampshire area to support local businesses, colleagues and individuals.
Robin Longman
Job Title: Client Liaison Manager
Joined: 2014
Description:
Robin enjoys meeting families as they begin the journey of choosing the right setting for their loved ones. He will help guide and support you through the moving process to ensure the transition to Moorlands is a smooth one.
Craig Saunders
Job Title: Head Chef
Description:
I am a fully qualified chef with over 19 years' experience in catering and have filled various roles including fine dining, hotel and banqueting, contract catering and the Gastro pub sectors. I am proud to have cooked for the athletes at the Summer Olympics in Sydney and the Winter Olympics in Canada as well as the England Rugby Team, Muhammad Ali and Bill Gates.
My aim here at Moorlands is to utilise my skills to produce a high standard of food that's varied, nutritious and suits all dietary requirements using locally sourced produce.
Wendy Dunk
Job Title: HR Manager
Description:
With a nursing and HR background, Wendy supports staff and new potential employees considering joining Moorlands team. If you would like more information on how to join us please contact Wendy on HR.moorlandslodge@signaturesl.co.uk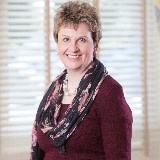 Linda Booth
Job Title: Activities Co-Ordinator
Joined: 2012
Description:
With a wealth of experience, Linda and her team are responsible for ensuring our residents lead a full and enriched life while living at Moorlands Lodge. A comprehensive activities schedule, as well as trips out are provided and Linda is passionate about offering our residents a full and varied programme seven days a week, including evenings, to appeal to all needs and abilities.
Care Home Idol 2014
There are currently no Care Home Idol entrants who have performed at Signature Moorlands Lodge Care Home