CQC chief executive David Behan calls on NHS services to address failures in mental health community support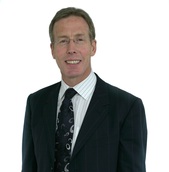 Date of article: 13-Sep-12
Article By: Richard Howard, News Editor
Feedback on the performance of community mental health services was among the key objectives of a recent Care Quality Commission (CQC) survey, the results of which the regulator has now published.
The survey, which sourced the views of more than 15,000 service users, also asked for information on the performance of outpatient clinics, local teams specialising in crisis home treatment, early intervention for psychosis and assertive outreach services.
Reporting a positive response, the regulator found that the majority of service users felt their concerns were fully appreciated and that social care workers made a positive contribution to their lives.
Responses also suggested an improvement in aspects of crisis care, when compared to last year's results, with 60% of service users having out-of-hours contacts (up from 58% last year). Of those with experience of needing an emergency response, 50% 'definitely' got the help they needed and 30% did 'to some extent', though 17% said they could not get the help required and 3% were unable to reach anyone.
The feedback perhaps proved most disappointing on the issue of physical health for adults with mental health needs, one of the key aims of the 'No Health Without Mental Health' policy, with 36% of respondents who felt they needed a contribution to their physical health having not received support (up from 31% in 2011).
CQC chief executive David Behan comments: "Whilst there is evidence of progress for example in the way people are listened to there is more to do. One of the objectives in the policy 'No Health Without Mental Health' is that more people with mental health problems will have good physical health. The fact that this survey has shown some people who need this support are not getting access to this, and other support for aspects of day to day living such as employment, housing and financial advice is something the NHS need to address."
"Trusts should look at these results carefully and consider whether, firstly, they are assessing people's needs properly in the context of the CPA policy, and secondly, whether they are giving them the appropriate level of support."
The survey is also being used to assess the effectiveness of the Care Programme Approach (CPA), which was set up to provide multi-agency support for people registered as having 'complex' mental health needs, specifically to help individuals on the issues of employment, housing and financial advice.
Of those on the CPA (42% of respondents), 34% said they had not received any help with seeking and keeping employment, 27% had received no support on finding or keeping their accommodation, and 26% said they had received no help with financial advice.