Staff at Coverage Care Services among the best qualified in care sector
Date of article: 03-Jan-13
Article By: Sue Learner, News Editor
Staff working for Coverage Care Services Ltd are among the best qualified in the UK's not-for-profit care sector, according to a new national survey.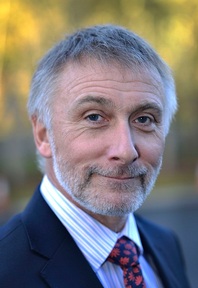 The not-for profit company which operates 16 care homes in Shropshire, also has one of the lowest staff turnover rates.
The National Care Forum recently published its latest survey of 40 care providers which shows improvements in the qualification levels of social care staff nationally, but identifies challenges around attracting young people to the sector.
More than 40 providers took part in the research, covering a total of 55,622 staff.
The survey showed an industry average of 65 per cent of employees have a NVQ level 2 qualification, compared to Coverage Care's figure of 88 per cent.
The company also has 100 per cent of its managers with a level 4 qualification, compared to the national average of 78 per cent.
Chief executive of Coverage Care, David Coull, said: "It is always interesting to see the national picture of employment within our sector, and good to see how we compare to other providers.
"We take staff training and development seriously, ensuring that all of our employees are given the opportunity to progress their levels of qualification as we demand the highest standards of care for our service users.
He added: "We''re delighted to see how well we are performing in the voluntary care sector, which itself performs significantly better than the state and independent care sectors."
Staff vacancies for Coverage Care are also below the national average of 5.9 per cent, running at 1.5 per cent in the last year.
The research shows that the company, which is based on the Oxon Business Park and employed around 870 people, is bucking the national trend of an increase in rates of staff turnover. This figure has reduced to 9.9 per cent from last year's figure of 12.7 per cent. The national average is 19.6 per cent.
The NCF survey found the care sector is continuing to transform services in ways which offer greater choice and control to people receiving services.
Mr Coull said this research was consistent with Coverage Care's experience, with the company restructuring its services in the last 12 months to meet the changing needs of the community.
Growing demand for care at home services has led to changes in the business as a growing number of older people delay using residential and nursing care services until later in life.
"We have expanded our care home capacity, while at the same time recognising that demand for care at home will continue to grow. We are addressing this with both increased provision and a focus on specialist areas," said Mr Coull.
Coverage Care is currently building a modern, purpose-designed nursing and residential care home in Oswestry, called New Fairholme, which will replace an ageing existing facility in the town. It has also recently been named by Shropshire Council as the preferred provider to operate Crowmoor House residential care home, in Shrewsbury.
Shrewsbury-firm based Coverage Care Services Ltd was formed in 1995 and is a not-for-profit company operating 16 care homes and providing domiciliary services to communities across the county including Bridgnorth, Telford, Wem, Whitchurch, Ironbridge, Shrewsbury, Bishops Castle and Oswestry.
Coverage Care employs around 850 people, including care staff, support workers, administrative staff and managers. It cares for more than 1,300 mainly older people across the county.