East Grinstead care village to be showcased with computer generated tour
Date of article: 04-Jan-13
Article By: Richard Howard, News Editor
The visuals of an underdevelopment East Grinstead luxury care accommodation are set to be unveiled by Retirement Villages Ltd, who have announced an event to take place between Thursday 31 January and Saturday 2 February.
Retirement Villages will be showing a scale model of the 83-property village at the three-day event, while also taking guests on a virtual tour of Charters Village thanks to a computer generated DVD of the development.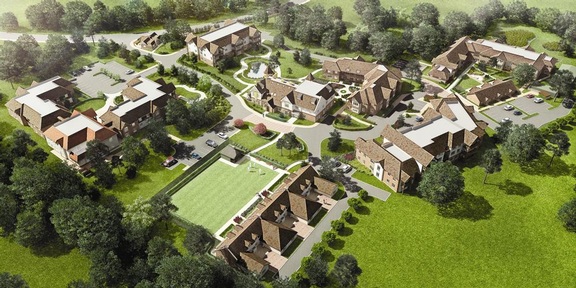 Constructed on the site of a former dance school, the provider is eager to embrace community life as they make the first Charters Village properties available for reservation. As sales and marketing director Sarah Burgess comments, "We know how much affection there was for the school in the local area and we hope Charters Village will become just as important a part of the community."
The event is being held just a short walk from the site, at Yew Lodge, with personal appointments available and a day for care professionals, groups and organisations to attend.
Ms Burgess continues: "Charters Village has been in the planning stage for a long time so we're delighted to finally be launching it. This will be the first opportunity to see both the big picture and the small details of the village, the properties and the lifestyle.
"We are aiming to give everyone interested in finding out more about Charters Village the chance to do so."
The new care village will add to the provider's portfolio of 22 care accommodations located across the South and East of England and, together with offering skilled care and a luxury retirement to residents, is designed with the vision of becoming a community hub and to host village events.
click here for more details or to contact Retirement Villages Ltd