Email Newsletter Banners
£500 + VAT per Newsletter Enquire
There are currently 148,731 subscribers to the carehome.co.uk email newsletter.
For examples of previous newsletters, click here.
If required, we will design the banner advert for free of charge (using our in-house designer, working with your requirements).
The size is of the banner is 160x160 pixels, max 100kb. Banner adverts must be supplied in jpeg or png format. Only one link per banner advert is permitted.
We also include the banner advert (rotating randomly on each page view in blocks of 6 ads) on every result page and every news article page of the news & events section on www.carehome.co.uk/news from the launch of the newsletter until the next newsletter (ie 1 month).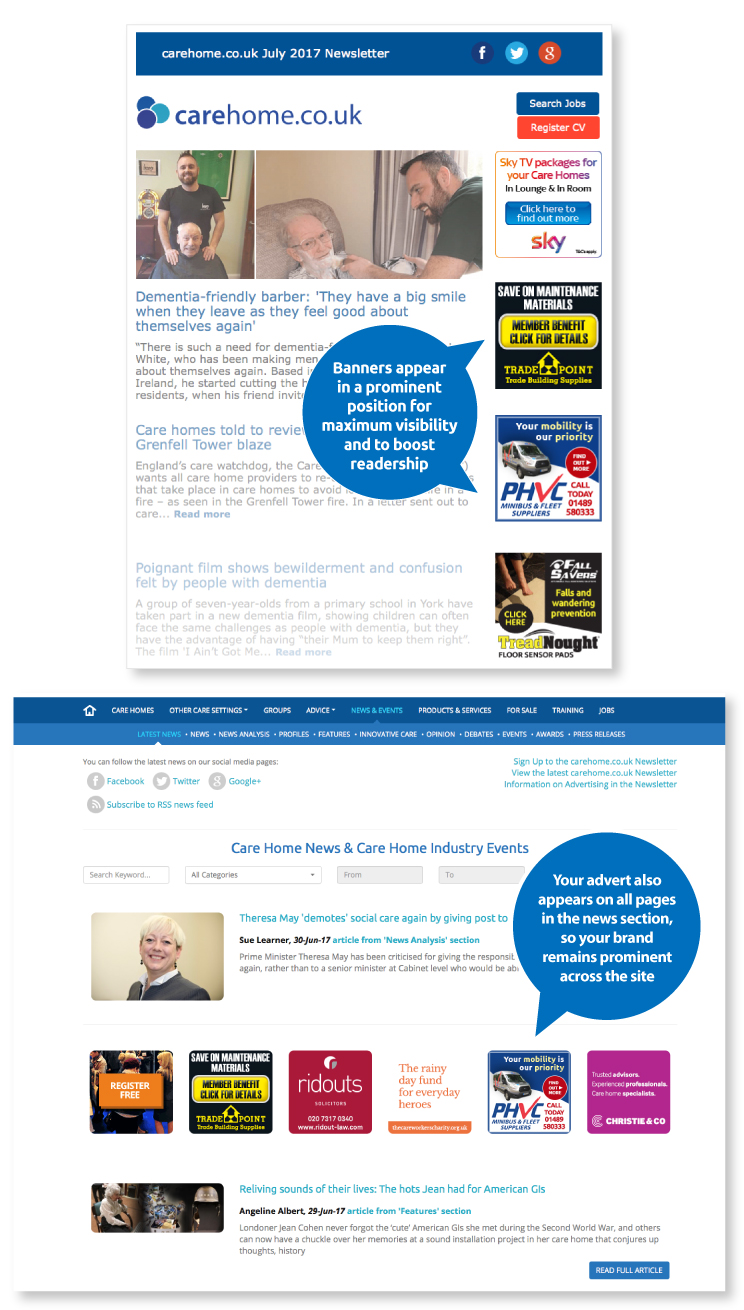 ---
For further information or to place an order,
please go to your carehome.co.uk Control Panel or call our sales team on 01488 684321