Care home provider Family Mosaic has warned that the care sector is in danger of slipping back into the institutional ways of the past and is urging care providers "not to be complacent" and be vigilant for danger signs of abuse.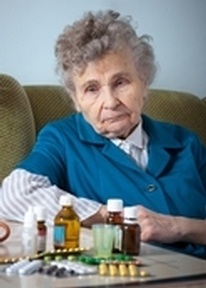 Family Mosaic Housing, one of London's largest housing associations and care and support service providers, has published a report called 'No Going Back' urging care home providers not to slip back into the institutionalised culture characterised by Victorian asylums.
Lord Richard Best, president of the Local Government Association, who introduced the report said: "Services in the community can be infected by the transfer of an outdated and inappropriate culture. This is the important and uncomfortable truth from Family Mosaic's timely report."
He added that "unless organisations are vigilant, the older institutional culture can re-emerge anywhere" and said "this report shows the fight is a constant battle."
He warns in the report that "housing and social care providers must do more than move away from outdated bricks-and-mortar institutions if they want to upgrade their services for vulnerable users. Institutional malpractice in service provision is not just a product of dreadful institutional buildings: it is about a long-standing culture."
It is unusual for a care home provider to speak so publicly about abuse and institutionalised practice in care homes and Yvonne Arrowsmith, Family Mosaic's group operations director admitted "we did talk about the risks of doing this report as it is very much hanging your dirty washing out in public.
"But if we don't encourage people to be open and transparent then we won't stamp it out. If people think it is just isolated scandals like the Winterbourne case we will encourage abuse to be driven underground. We also want care workers to get the message that we will listen to them if they need to report abuse."
Lord Best called it "brave" of Family Mosaic to face up to the issue and called on "councils to be in the forefront of supporting improved, personalised services and avoiding a return to an era we thought we had left behind".
The report highlights practices and attitudes that are making a return in some care homes. This includes a strict systems of rules, oppressive codes of conduct, and authoritarian regimes based on hierarchical systems of management and a lack of training, particularly of lower level staff. Also strict routines that give no opportunity for choice, for example, in what time to get up or go to bed, or even when to go to the toilet.
The report reveals there can be excessive reliance on medication and physical restraints, often for minor perceived misdemeanours and a lack of empathy and respect for patients leading to them being seen, and treated, as objects rather than as individuals.
Patients in some care homes are also being left alone with no interaction for hours at a time, according to the report.
Brendan Sarsfield, chief executive of Family Mosaic, said: "As a provider of care and support services to over 8,000 people in London, Essex and the Southeast, Family Mosaic has seen how quickly even the most modern supported housing schemes can move to institutionalised practice if providers are not vigilant.
"We would argue that if providers don't believe this has ever happened in their services, it just may be that they haven't looked hard enough. Our organisation is committed to raising awareness so that theirs and others providing services do not slip backwards into the old, discredited styles of practice."
Mrs Arrowsmith added: "Everybody was shocked by the Winterbourne case. But abuse and institutionalised practice is only spoken of when there is a national scandal. We had a small number of safeguarding alerts in our own homes.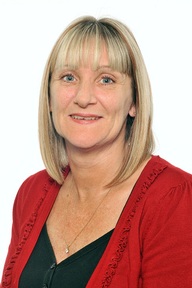 "We are really into personalised centred care and we were trying to understand where it came from and to make sure it doesn't continue to happen. We did some research into it and looked at the history and spoke to other providers and they said they too were finding instances of institutionalised practice in their services. We decided to raise awareness of it and have more transparency."
She is concerned about the impact of local authority spending cuts on the quality of care in care homes as she said: "Care home providers are finding it hard to recruit quality staff and if you don't have quality staff and robust recruitment institutionalism will just re-emerge."
The report highlight ways for care and support service providers to identify possible poor practice, advising that certain evidence should be regularly investigated.
These include a lack of engagement between staff and customers, sudden spikes in staff turnover or consistently and unacceptably high levels of staff leaving, locked cupboards or restricted areas and over-tidiness with no evidence of activity.
In a drive to stamp out institutionalism, Family Mosaic has set up its own programme called 'Changing Direction'.
"We came to the conclusion we have to keep instilling it into people so we have been running training programmes on the issue. The training is very hard-hitting and looks at the consequences of institutionalism," said Mrs Arrowsmith.
Features of the programme, which acts as an example of best practice, includes setting up a 'concerned@' mailbox to allow staff to report concerns anonymously, back to the floor days for senior managers including chief executive and executive director level to see the challenges faced by care workers and a series of regularly-repeated training days for all staff teams, including instruction on how to prevent re-institutionalising of care.
The report offers recommendations to care and support providers of how to develop a model and good practice to combat institutionalisation, based around four key themes of dignity, privacy, raising concerns and choice.
The report concludes 'Even with the advent of community care and personalisation, institutional care still arises in modern care and support settings. Thankfully these cases are in the minority.
It added "None of us can be complacent. A change in buildings does not automatically mean a change in care' and said 'institutionalisation is not all about the level of funding, but scarce resources can lead to inadequate staffing levels, along with poor quality staff. Commissioners have to be wary of this.
"Our commitment to such vigilance is evident in the actions we have taken and the effort we have made. Other providers need to be just as vigilant if we are collectively to stop institutional care coming," said the report.