A project has undertaken research to understand the potential teaching mindfulness could have to help people living with dementia.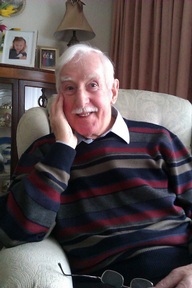 Mindfulness is a practice which can help people relieve stress through a number of techniques that concentrate on living in the present and focusing on an immediate activity, like breathing.
The project, led by Positive Ageing Associates, is investigating whether this form of stress relief could be beneficial for people in the early stages of dementia as a way to offer respite from the difficulties and frustrations people experience when coping with the illness.
Dr Sophie Sansom, academic psychologist at Natural Mind Centre for Research and Practice, and part of the research team explained: "Mindfulness has been used in a wide range of areas but this is one of the first studies into its application for dementia in the UK.
"It was first applied to people who were suffering from stress and has since exploded and been applied to many different areas, from chronic depression, addiction, eating disorders and even as a health and well-being program in schools."
The first mainstream psychological application of mindfulness for stress reduction was developed by American doctor Jon Kabat-Zinn, teacher of mindfulness meditation and founder of the Mindfulness-Based Stress Reduction program at the University of Massachusetts Medical Centre.
Mindfulness has become a tool to help people suffering from a wide range of illnesses by showing people how to pay attention to the present moment in a way which allows them to manage their thoughts and anxieties instead of being overwhelmed by them.
Dr Sansom continued: "For this study we took the eight week programme which has been so successful in other areas and applied it to three groups of people with varying stages of memory problems dementia and in Swindon, Bristol and Exeter.
Dr Sansom continued: "We wanted to find out if one; it was possible to teach Mindfulness to people with Dementia and two; if it improved the quality of life of the sufferer and their primary carer."
It has been estimated by Alzheimer's Society, that in 2021 over one million people will be living with the disease.
It is hoped mindfulness could help carers by offering coping strategies to deal with their own thoughts and feelings towards the person they care for with dementia.
One participant from the Exeter group, Mary Corbett, described her experience of the research and how it provided an insight into the way mindfulness could improve the quality of life for her and her husband John.
Mrs Corbett said: "All the wives were the carers and the husbands were struggling with memory problems.
"I think it was a good thing, it gave us food for thought that you can take the stress out of things using breathing and being able to focus on that instead of other worries.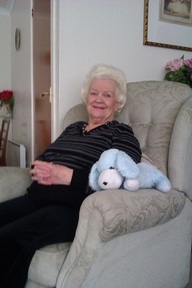 "We were not worrying about what happened yesterday and what might happen tomorrow but accepting the here and now. We were shown how to let our breathing take over and concentrate on breathing to get the stress away.
"Sometimes we would walk for ten minutes a certain way which would work for some people and others would sit for ten minutes and focus on their breathing to get the most from the sessions.
"I preferred to lie down before I went to bed and try to focus on my breathing.
"She used to have us on the floor for at least half an hour but we did need that length of time to fully relax; a couple of people nearly fell asleep!
"You just don't realise how many people are in that situation where they get confused with what people are saying and how it affects them but it was nice to meet others and do something together."
Funded by community interest company Innovations in Dementia, the project has also received funding from the Sir Halley Stewart Trust, which has championed the work being done in this area.
A Trustee said: "The Sir Halley Stewart Trust aims to promote innovative and pioneering work. The project to consider whether a Mindfulness Based Stress Reduction programme can be successfully adapted to benefit people with dementia has the potential to promote improved quality of life for people with dementia and those who support them. The Trust thought it was, therefore, a worthy project to support."
The project used memory cafes as a way to get in contact with people experiencing memory problems or living with dementia and promote the idea mindfulness could be a way to cope with the illness.
Dr Sampson explained: "We recruited most of the participants from memory cafes and were able to be specific about the types of people we wanted to work with during the research in Exeter. We thought it would be important to work with people in the Exeter group with early onset dementia because of the nature of the meditation and need to remember from week to week what we have been doing."
It is hoped that mindfulness could be used in care homes in the future and after further discussions the project will be able to understand the possible positive impact mindfulness can have on improving the lives of people with dementia.
Dr Sampson said: "It could have applications in care homes, it is already established in so many areas for a wide range of illnesses that people are living with day to day. It has already been applied in some schools, and we can see it being useful in a range of areas."
Reflecting further on the eight week programme, Mrs Corbett said: "It was different for all people really, and it just depended which worked the best for each person.
"We all want to keep in contact with the group, and have all said if it is possible we would like to be involved in other classes.
"But at 88 my husband is doing ok- it's the way I look after him!"