Healthcare Management Solutions is a Health Investor Finalist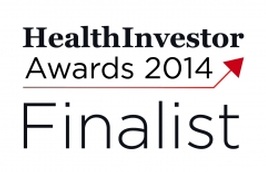 04-Mar-14
Article By:
Health Management Solutions
HCMS' bespoke audit tool, IMPaCT®, has been shortlisted as a finalist for the Health Investor Awards 2014, in the category 'IT Innovator of the Year'.
IMPaCT® has developed into the industry leading tool for care home audits, providing stakeholders, no matter what their level of experience, with a view of how a service is performing, what its strengths and weaknesses are, what the main risks may be and what their priorities are for ensuring the service delivers the best possible levels of care.
Combined with HCMS' experience, IMPaCT® delivers a clear and objective view of every aspect of a care home business.
click here for more details or to contact Healthcare Management Solutions Ltd