Reminiscence is a recognised way for people with memory problems to help regain control of the lives. In recent years, there has been an increase in the number of reminiscence products available to care homes and healthcare professionals.
These include conversation cards, games, painting exercises, jigsaw puzzles and DVDs.
Memory Bank has produced a series of innovative reminiscence DVDs made from archive footage supplied by the Yorkshire Film Archive (YFA). The films show past events, life experiences to encourage conversation and memories in older people and people living with dementia.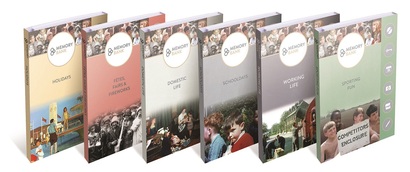 The archived footage allows people to rediscover past memories from their childhoods, earlier lives and significant historical events.
Speaking about the success of Memory Bank, Eleanor Bryson said: "Since 2012, a combination of single packs and full sets of all six titles have been bought and used across a wide range of settings. Approximately a third of all direct sales to date have been to care homes; other customers include NHS trusts, domiciliary care providers, libraries, day centres, older people's charities, church and community groups as well as individual families and carers.
"More than half of our sales are for full sets of all six titles in the series. The feedback we've gathered shows that many customers enjoy the variety and flexibility that purchasing a set provides, and it is also better value."
Rediscover past memories and encourage conversation
Memory Bank was created following the advice of various healthcare professionals, care workers, family members and older people.
The creation of Memory Bank follows a thorough development period and consultations with an advisory panel made up of different organisation for older people. These included: Alzheimer's Society, AgeUK, Methodist Homes for the Aged and local NHS Primary Care Trusts, whilst a professional evaluation was completed by the University of Bradford's' School of Health Studies.
"The majority of Memory Bank sales are made within the UK, but there has been international interest as well. One of Memory Bank's key features is the innovative use of archive film footage in this way, and as a result of this we receive requests from around the world to consult with other organisations regarding product development."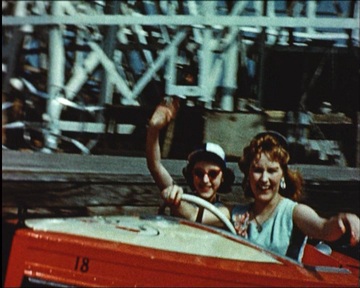 During the development stage, the product was tested with therapists, nurses, families, care staff and older people living with dementia.
The YFA is a registered charity working to store and maintain archive moving image footage from in and around Yorkshire. With more than 16,000 pieces archived so far, dating back as far as the late 19th century to more recent footage from around the local area.
Memory Bank and the Yorkshire Film Archive are based at York St John University. By preserving the footage, it becomes available for everyone to enjoy and can be used for reminiscence therapy sessions and life story work.
In 2013, Memory Bank was awarded 'Outstanding Dementia Care Product' at the National Dementia Care Awards.
The films featured on each DVD have been specially selected to encourage discussion and prompt memories. They include familiar events and activities that everyone can relate to such as fashions from the decades, trips to the seaside and school playtime.
Each Memory Bank pack contains information, activities and photographs to use alongside the DVD. The packs can be purchased as the entire collection or individual packs or downloaded as single films.
Memory Bank products have been designed to support the standards issued by the Care Quality Commission (CQC). In addition, healthcare professionals can benefit from continuous professional development by training in the use of Memory Bank in reminiscence sessions.
Reminiscence can have a lasting effect on those involved and improve well-being
Memory Bank DVDs are particularly useful for activities co-ordinators and care workers looking for new ways to engage residents and service users in conversation. Memory Bank offer workshops that can be run in care homes for activities co-ordinators to follow or work alongside.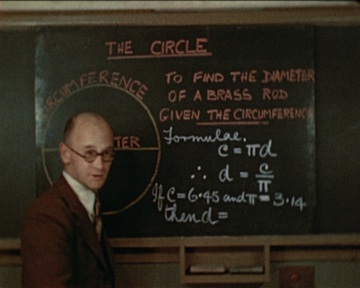 Using Memory Bank DVDs to trigger memories and reminiscence of past experiences can have a lasting effect on those involved an help to improve their well-being as well as help those who provide care have a better understanding of the person that they are caring for.
In March 2015, YFA and Bradford UNESCO City of Film celebrated the launch of Memory Bank: Bradford, consisting of a special edition DVD reminiscence pack created to be donated to care home and support services for older people across the Bradford area.
The project was funded by Bradford Metropolitan District Council Adult and Community Services.
Eleanor added: "Memory Bank: Bradford is the first local limited edition pack in our award-winning series but we are now looking at creating future titles based on locality, something that many customers have requested since Memory Bank's launch."
Other popular resources include, conversation cards which can used along side other resources such as Memory Bank. The card's currently come in two varieties, one for the 1940's and another for the 1950's with a new pack for the 1960's in development.
was founded by Sarah Reed in 2008 after spending ten years caring for her mother who lived with vascular dementia and Alzheimer's disease.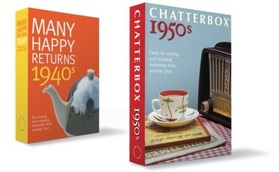 Sarah runs REAL communications workshops for health and social care staff, nursing staff and visitors. REAL stands for 'Reminiscence, Empathic Engagement and Active Listening'.
The workshops can be half a day, full day or three days in duration and can be held in care homes or community centres.
Speaking about , Sarah said: "The conversation cards are sold to a mixture of people, both groups, individuals and care homes. Almost 80 per cent of cards that I sell are sold directly to individuals but I sell the cards through resellers and many of these are sold directly to care homes."
'If you don't know who you're looking after, you can't look after them properly'
The idea for the cards came about whilst Sarah was visiting her mother in a care home and taking in photos to help aid conversation. She said: "I realised that I didn't know my mother very well at all. She saw pleasure in the things and people in the photos and also things that weren't in the photos."
"Lots of people are isolated and depressed in care homes and carers are sometimes nervous to having conversation as they're worried about looking stupid and not knowing what to talk about.
"Each card has some words on the back about each image and questions to ask to help to start conversations. The motive behind the cards is for carers to get to know residents so that carers get to find out their personal preferences and about their culture to help provide the best care. If you don't know who you're looking after, you can't look after them properly."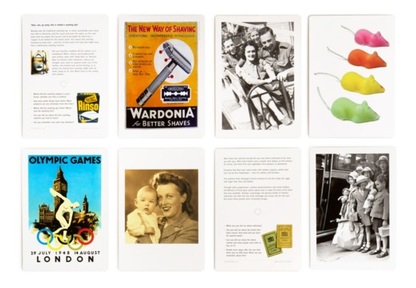 Both Memory Bank and offer reminiscence and life story workshops for care providers and care groups to participate in and share their own life experiences to aid in the delivery of their own group workshops.
are one of several resellers of conversation cards and Memory Bank DVDs, selling within the UK, Canada and America.
Established in 2010, produces its own reminiscence products and resells others online. Founder of the company, Ben Atkinson-Willes recognises the increasing interest in reminiscence products, particularly in the past two years. He said: "The products we sell are suitable for spontaneous activity. Activities are short, such as puzzles, and painting which are some of our best sellers."
The company is working on launching three new product lines later this year to encourage inter-generation activity.
For more information on Memory Bank, visit: www.memory-bank.org