Care home workers can form strong bonds with residents and can be deeply affected when they die.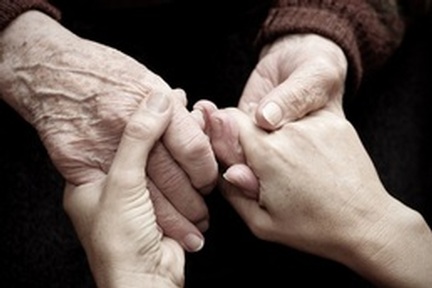 However, despite caring for some residents for years and being 'traumatised by residents' deaths, care home workers don't get the support that Marie Curie nurses and Macmillan nurses get," claims Liz Sampson, reader in the Marie Curie Palliative Care Research Department, Division of Psychiatry at University College London.
Speaking at the Dementias 2016 conference held by MA Healthcare at the Royal College of General Practitioners, she said: "Care home staff experience grief too. They have often looked after the person who has died, for years. Yet this is too often not acknowledged."
Claire Henry, chief executive of the National Council for Palliative Care, confirms Ms Sampson's findings, saying "although this is an area that needs further research, anecdotally we have heard this a lot. Providing excellent end of life care requires dedicated, skilled and supported staff in many different fields, including care workers.
'Mustn't forget impact on care workers'
"We know that end of life care is improved when the dying person has a dedicated care worker or team, rather than a rotating pool of staff. But we mustn't forget the impact on those staff when someone they have come to know well dies. They need practical, emotional and where appropriate spiritual support, or we risk them leaving the care sector."
Dealing with death is inevitably part of the job of being a care worker as in England and Wales, around 100,000 people die in care homes annually, which is a fifth of those aged over 65. This figure rises to more than a third in people over 85, according to the Office of National Statistics.
However it is important that care workers receive the same recognition and understanding of how difficult it can be to deal with the death of someone you have developed a close bond with, as other health and social care professionals who care for people with terminal illnesses.
'Very neglected area'
Martin Green, chief executive of Care England, believes the whole issue of bereavement support for grieving care workers is a "very neglected area" with care workers often asked to support families and friends of the resident who has died with no acknowledgement that the death is a loss to them too.
He would like to see care workers given "better support and greater recognition of the emotional cost of caring for people at the end of their lives".
Part of the problem could be that people see care workers as just having a professional relationship with the resident who has died, rather than an emotional relationship.
Feelings of loss need to be acknowledged
However as Professor Green points out "care workers become very attached to the people who they look after, and the advent of more personalised care services, gives care staff an even greater understanding of residents, and they really connect on a personal level. Care staff will have feelings of loss when someone they care for dies, and it is important that this is acknowledged and they are supported to come to terms with their grief," he said.
Fortunately some care home providers do realise the impact that loss and bereavement can have on its care workers.
One of these is Anchor which runs 120 care homes in the UK and provides a Colleague Assistance Programme, which is essentially a 24-hour free and confidential helpline with counsellors and psychotherapists on hand to provide advice and emotional support. The bereavement process and available support is also discussed with all care colleagues as part of its in-house End of Life training course.
Christine Carpenter, a care and dementia advisor, who leads on end of life care in the Care Quality team at Anchor, said: "Anchor is currently developing a national strategy so that the support we offer staff is consistent across our 120 care homes plus we incorporate best practice from across the country.
"At present, the amount and type of support provided varies depending on the home management and support available from local healthcare professionals."
Examples of good support
She highlights examples of good support for bereaved care workers, such as that at four of Anchor's care homes in Southwark, London (Bluegrove, Waterside, Rose Court and Greenhive), which are supported by the project team from a local hospice to hold a 'reflective debrief' session when a resident passes away.
"This is an opportunity for colleagues to get together, reminisce and talk about the person who has died and reflect on the care they gave them. This gives everyone the opportunity to express how they feel, be reassured that they provided the right care and learn lessons for the future," said Ms Carpenter.
Other Anchor care homes, such as Silk Court in Bethnal Green, hold an annual Memorial Day to remember the residents who have passed away in the past 12 months. Residents, relatives, friends and colleagues are all invited to remember and talk about the person.
Sunrise Senior Living has a similar bereavement support line for its employees, with Lisa Rickman, senior director of Human Resources, saying: "Colleagues develop strong relationships with residents, so a loss always has an impact at the community. That's why we have a dedicated support line for team members who can receive advice and counselling if they are being affected by a bereavement.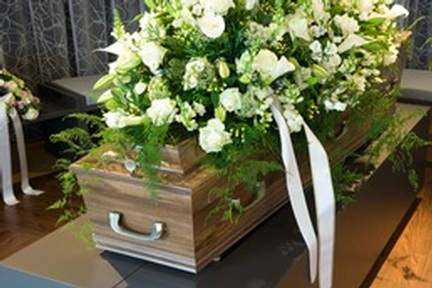 "Many of our communities also work closely with hospices, so team members benefit from the specialist expertise they offer. Ensuring team members feel supported means they are better-equipped to deliver high quality care to residents."
Mike Vaughan, runs Red Rocks Nursing Home in Wirral and gives all his senior staff bereavement training on giving support to relatives and friends of the resident who has died, as well as other care staff.
He has found that people are being encouraged to stay at home for longer before going into a care home and increasingly the home is "getting them much closer to their final days".
"In one instance we had a person who was at the end of their life and only lived for three days in the home. This is never the best outcome, as we feel it is far better for them to get to know and trust us when dealing with all their end of life care needs.
"We are a very small home (only 22 rooms/beds) and are therefore a very close knit community. When, rarely these days, we have a death of a resident who has been with us for some time, the staff all support each other. We also encourage as many as wish and are able to attend the resident's funeral, if this is something the family would consider appropriate."
Social Care Institute for Excellence has some tips for care homes for supporting grieving care workers
• When a resident in a care homes dies, care staff are very likely to feel affected and bereaved.
• Good practice lies in acknowledging staff may be affected by a death and need time to reflect on and deal with feelings of bereavement.
• Staff need to be able to talk openly about their feelings and emotions. Managers can support staff to do this in one to one meetings as well as group settings.
• This acknowledges the importance of staff to the care and confirms how important and valuable their contribution is to good care.
• It is important to recognise that grief may take some time to surface in staff following a death.