Recording regular audio diaries can boost the confidence of people with dementia and help to reduce stigma, according to a new study.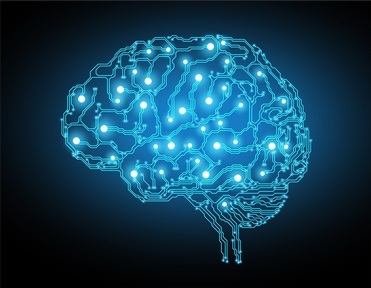 Researchers at Leeds Beckett University evaluated 'Dementia Diaries', a project launched in 2015, which documents the day-to-day lives of people living with dementia as a series of audio diaries.
The diaries reveal the feelings of disbelief and terror people can have when they get their diagnosis of dementia, with diarist Jo Bennett saying: "It didn't matter how many people or times they said 'you'll get used to it', I thought 'no - I won't.' It was frightening. But gradually, I began to realise that I wasn't thinking about it all the time, and there had become space in my head for other things again."
For others, diagnosis can come as a relief after months of not knowing what was wrong. "I can imagine that such a diagnosis would be quite traumatic for most, but because I knew that there was something not right, and this diagnosis was confirmed, I felt a huge relief.
"At last it had been recognised, and now I feel that I can move on with my life," said diarist Kathy Dunning.
Researchers found it gave the people who take part a voice and something constructive to focus on. It also strengthened family relationships.
Dr James Woodall, Reader in Health Promotion at Leeds Beckett, said: "This evaluation has affirmed that the Dementia Diaries project has been successful. Dementia Diaries has made a difference to the lives of the people involved increasing their confidence and strengthening their relationships with family members. We also found that the project has influenced how the media report about dementia and has positively informed a wide public audience about dementia and issues that affect people with the condition."
Dementia Diaries is delivered by On Our Radar, comprised of a group of journalists, technologists and charity workers, and is funded by Comic Relief.
Claire Surr, Professor of Dementia Studies at Leeds Beckett, added: "Challenging inaccurate and negative reporting of dementia in the press has been identified as an important step to reducing societal stigma of the condition. Our study shows Dementia Diaries is one way of helping to challenge that stigma in a positive way."
Professor Claire Surr is currently leading a study at Leeds Beckett, funded by the Department of Health Policy Research Programme (DH PRP), which will shape the future of education and training around dementia within the NHS through investigating the most effective approaches to training health and social care staff.
She is also leading a £2.4m study evaluating an approach to improving the quality of dementia care in care homes funded by the National Institute for Health Research Health Technology Assessment (NIHR HTA) Programme.
To view the diaries go to http://dementiadiaries.org/