The care sector is absent from party conferences
19-Oct-16
Article By:
Becky Moles, Senior Account Executive at PLMR
Conference season is always an exciting time for those of us who class ourselves as political nerds. If we can't attend in person, we'll be eagerly following the announcements on Twitter, TV or online. But now it's over and it's back to Westminster for MPs. So what were the main things I should update you on? Well, sadly it seems that this year, the social care sector wasn't invited.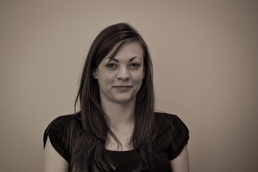 This is particularly true when it comes to the Conservatives, and as it is them who holds the power, it is hard to argue that theirs isn't the most important of the party conferences.
In his speech, the Health Secretary, Jeremy Hunt mentioned social care just once. In the section of his speech discussing good leadership, he makes a fleeting nod to the sector, saying:
"Leadership that makes a complex system seamless for patients, by joining up the health and social care systems."
The whole of the Conservatives' conference itself was very light in terms of actual policy content, but of particular concern, was the disappointing lack of attention on the care sector.
Jeremy Hunt's Labour counterpart, Dianne Abbot (as the former Health Secretary) fared better, mentioning the term 'social care' 11 times throughout her speech.
Of course politics isn't just a battle of who can mention what the most times, but we could take it as an indication of what's on whose agenda.
In her speech, Ms Abbott talked about the need to remember the 80,000 EU workers in social care who may be affected by the outcome of the Brexit negotiations, tapping into the sector's current concerns. She also reiterated Labour's intention to repeal the Health and Social Care Act, if they were to win a majority at the next election.
The action at party conference is not only what takes place on the big stages in the main hall. The fringes events, put on by various organisations, are where the more free-flowing panel discussions happen. But these too this year, seemed to be focused elsewhere with very few events discussing social care at the two main players' conferences. Unsurprisingly, the key issue on everyone's lips was Brexit.
Perhaps the Tories have kept quiet on social care of late because they are busy working on some exciting new announcements in the Autumn Statement for the care sector? Fingers crossed…