Tiago Pinto, clinical psychologist and head of therapies at Tracscare's Milton Park Campus in Bedford, the UK's first purpose built hospital for people with Autism, has been shortlisted as a finalist for the Outstanding Healthcare Professional Award at the 2017 Autism Professional Awards.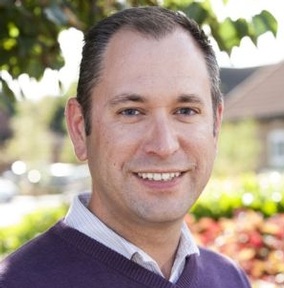 The new award recognises a healthcare professional who has made an exceptional contribution to the lives of autistic people. Dr Pinto's role sees him delivering the highest quality therapeutic care for the people supported at Milton Park. This includes occupational, speech and psychological therapies. As head of therapies, he is responsible for ensuring staff are up-to-date with the latest developments in the Learning Disability and autism research sector.
He is also an internationally recognised trainer for both ADOS-2 and ADI-R, assessment tools for accurately diagnosing the presence of an Autism Spectrum Condition in a child, adolescent or adult.
Peter Battle, chief executive at Tracscare, which runs the hospital, calls him "an inspirational role model".
carehome.co.uk spoke to Dr Pinto about his career and how he got to where he is today.
How did you get involved in the field of Autism?
I have always been passionate about Autism. Before I joined Milton Park seven years ago, I worked with local children in the community. Working at Milton Park has given me the chance to learn more about Autism across the spectrum.
What does your role entail?
My role involves delivering the highest quality therapeutic care for the patients at Milton Park. This includes occupational, speech and psychological therapies. I provide direct support for 17 patients through one on one supervision, as well as supervising therapeutic staff engaging with 62 individuals. As head of therapies I am also responsible for ensuring that staff are up to date with the latest developments in the Learning Disability and Autism research sector, and that we all work according to NICE guidelines.
What qualities do you need to do your job?
I think the main quality you need to do this job is to want to see the patients progress and be able to move back into the community. You have to have a real passion for working with people with Autism, and a real interest. It requires a great amount of team work, as it is a collaborative effort to make sure the patients receive effective care while they are at Milton Park.
What is a typical day?
No day is the same in this job. Each patient may need more support on different days. This means that I have to be flexible with my schedule. In general though, my day begins with various meetings so I can catch up with team. Then I begin my group sessions with the patients, such as an anxiety management class. During lunch, the team and I review the day and any concerns other staff may have. In the afternoons I often have a Care Plan Approach meeting, where I meet other professionals to discuss the requirements and support for the individuals at Milton Park.
What do you like most about your job?
The thing I like most about my job is working with a team of dedicated staff that really want to help our patients. Recovery workers support with socialising and outings; the Star centre supports with engagement and group therapy, and the therapies team are united in collaborative working, driving a positive behavioural approach. I feel very lucky that I have a great team that works collaboratively so our patients have the best outcomes.
What are the downsides and challenges?
The biggest challenge is the Care Plan Approach meetings with the local authority, which can often be frustrating. While the communal goal is to get each patient to the stage where they can move back into the community, local funding cuts mean that there is sometimes a push to take this decision prematurely.
Why would you recommend it to others?
I would recommend it because you can really see the change from when someone first joins Milton Park. They often have difficulties socialising, but as they go through their programme of therapy you can see the small improvements which lead to them starting to interact and overcome anxieties. Working with the people I support to help them overcome their difficulties is very rewarding.
click here for more details or to contact Milton Park Therapeutic Campus