Scotland's care sector workforce is nearing a state of 'emergency', with an average turnover of staff as high as 22 per cent, up from 17 per cent in 2015, according to a survey of Scottish care homes.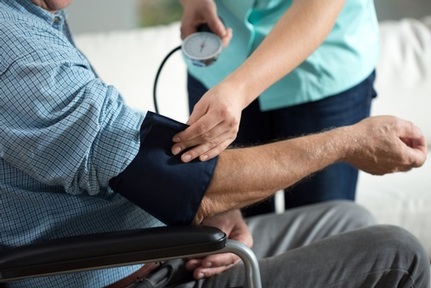 The report by Scottish Care revealed that issues such as recruitment and retention of staff, payment of the Scottish Living Wage and the sustainability of services were high on the list of concerns, with just over three quarters of care homes admitting they had vacancies that they couldn't fill.
Scottish Care chief executive, Dr Donald Macaskill said: "We are struggling to recruit new staff and hold on to existing staff.
"There is a shortage of nurses which is little short of scandalous. There is a wholly inadequate resourcing of initiatives such as the Scottish Living Wage. Put simply, care homes cannot continue to survive on the breadline."
One area of particular concern is finding qualified nurses, with 79 per cent of care homes interviewed finding the recruitment of nurses more difficult than previously (with 21 per cent significantly increasing their use of agency staff).
The new Scottish Living Wage (SLW), which was introduced in October last year, came in for special criticism, with 42 per cent of those interviewed saying they thought that paying SLW has made them less sustainable.
According to the report, 44 per cent of care homes also rely on the EU as a recruitment pool for care staff, with 63 per cent recruiting nurses from the EU, which they see as being likely to be impacted by Brexit.
Dr Macaskill believes that reform is urgently needed to meet the workforce challenges of Scottish care homes posed by Brexit, SLW and Government underfunding.
"Discussions on reform are coming to a critical stage," said Dr Macaskill. "I hope this research sharpens the minds of all involved to realise that unless we identify real positive actions which include an adequate funding of care homes, we will be in a state which will be irretrievable.
"There is at the moment, a small number of care homes closing because they simply cannot survive. It is incumbent on Government at local and national level to recognise the real dangers this sector faces today and to respond accordingly, or within the year we will be faced with a real emergency.
"We cannot continue to get care on the cheap."