An optometrist who gave an eye test to a care home resident while she was fast asleep in bed has been struck off.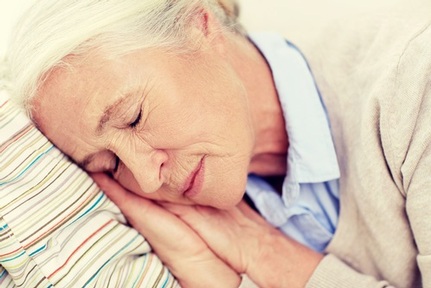 Mark Walker faced eight allegations at a hearing of the General Optical Council (GOC) concerning 'dishonest' conduct linked to eye clinics he ran in care homes in Essex.
'Wake up deary'
Tipped off by complaints from an ophthalmic assistant working for Mr Walker, the UK regulator for optical professions heard Mr Walker did not ask care home staff for permission before entering the sleeping resident's room. Instead he conducted a 'sight test' in her bedroom while she was fast asleep after trying to wake her up with the words: 'Wake up deary'.
The optometrist, who ran a practice in Colchester, conducted his two-minute sight test in February 2013, which should have taken at least 10 minutes if done properly and did not discuss his findings with the woman or any of the care home's staff.
A month later, Mr Walker, visited another care home on 18 March 2013 and conducted a 'sight test' in a corridor, while a resident was taking part in an activity. That same day, another resident was given a test but was refused the chance to discuss or choose frames for new glasses that Mr Walker was prescribing.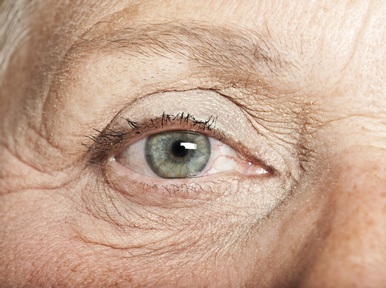 'Totally blind'
Later that day, Mr Walker, who regularly conducted sight tests at care homes, schools and on students with special needs, postponed a sight test at a care home to avoid it being carried out in the presence of a resident's family. Mr Walker's former ophthalmic assistant, giving evidence as a witness told the GOC Committee her boss had said "he did not like to see patients with their relatives present'.
Only after a resident's wife and daughter left the room and no care home staff were around did he conduct a sight test. But Mr Walker failed to do a proper test and 'only briefly shone a light in the patient's eye' before telling the resident's wife that the man was 'totally blind'.
The College of Optometrists Guidelines state: 'Wherever possible the [sight test] should take place when a relative or carer is present.' An essential component of an eye test includes questioning to determine a person's symptoms, history and family history. The OGC Committee also heard from optometrist Professor Evans who stated every individual has the choice of whether or not to have an eye examination and 'consent should not be assumed'.
'Risk of harm' for financial gain
Primary Care Trusts in the area require optometrists to give the PCT three weeks notice before undertaking a 'domiciliary' sight test. It was found Mr Walker told his employee to arrange care home clinics at shorter notice and alter the dates on paperwork to comply with PCT requirements. She was told to call care homes to arrange clinics for 'a few days later' but tell the PCT the clinics were happening in three weeks' time. Mr Walker repeatedly told his employee to change dates on paperwork before it was submitted to the NHS for payment.
Mr Walker's actions were described by the OGC Committee as 'inappropriate', 'misleading' and 'dishonest'. The OGC Committee, chaired by Eileen Carr, said: Mr Walker's "actions put patients at unwarranted risk of harm and were for financial gain." She added: "He acted dishonestly, over a period of time, putting a group of highly vulnerable patients at risk of harm and abusing their trust."
The Committee stated Mr Walker had breached regulator's code of conduct by showing 'disrespect for the patients' privacy and dignity', having 'deliberately avoided any interaction with the patients' family or carers' and his lack of remorse. Mr Walker, who had been on the GOC register since 26 January 1999, retired from his profession last April and was not present at the GOC hearing.
Eye care checks on care home clinics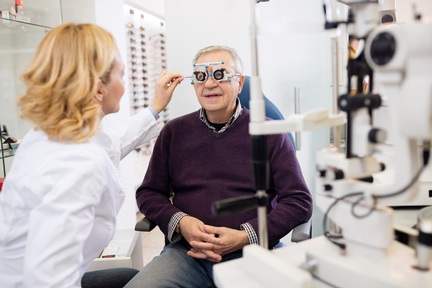 A source within the eye care health sector told carehome.co.uk, that while visibility of operations in high street opticians is high, this contrasts with a less clear view of standards of eye care in domiciliary settings such as care home eye clinics.
The GOC is currently in an information-gathering phase to determine whether or not an investigation is needed into 'domiciliary' sight tests and eye clinics in care homes to understand if they are operating effectively.
Care homes are among the domiciliary settings being encouraged to come forward to give the GOC feedback about eye clinics run by opticians.