The number of nurses in the NHS has fallen for the first time since April 2013, causing The King's Fund to warn that Brexit has 'exposed the fragility of NHS workforce planning', a day after the Prime Minister promised more money for Brexit at the expense of health and social care.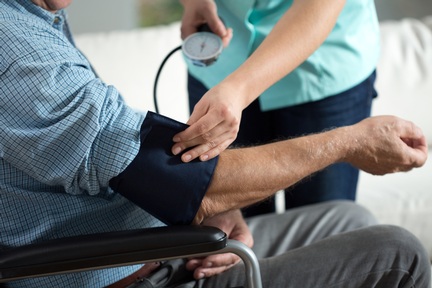 Research by the health and social care charity The Kings Fund shows there were fewer NHS nurses employed in April this year compared to April 2016 - amounting to the first year-on-year monthly fall since April 2013.
This downward trend continued in May and June of this year, with 316,725 nurses working full-time in June 2017- amounting to 703 fewer than June 2016.
'Brexit exposed fragility of NHS workforce'
A major factor in the fall, according to analysis of data for nurses and health visitors published by NHS Digital, has been a significant drop in EU nurses joining the UK register since the EU referendum in 26 June 2016 and changes to language testing requirements, together with an increasing number of EU staff leaving the NHS.
The number of NHS staff leaving as a result of ill-health and work-life balance has also increased sharply over the last few years.
Richard Murray, director of policy at The King's Fund, said: "There is good evidence that having enough nurses is essential for delivering safe care, and so it is worrying that the number of nurses is going down at a time when services are already overstretched and the demand for care is rising."
Mr Murray also highlighted his concerns in a blog posted on charity's website where he wrote the number of nurses is also not keeping pace with population growth as the number of nurses per 100,000 population in England declined from 604 in 2009 to 576 by 2016.
Last week, health secretary Jeremy Hunt announced plans for a 25 per cent increase in the number of nurse training places and the Government's decision to scrap bursaries for student nurses, which initial indications suggest has resulted in a reduction in successful applicants.
Mr Murray added: "While last week's announcement of an increase in nursing training places is welcome, it will take years for this to translate into extra nurses on the wards.
"The fact that the EU referendum result appears to have tipped the balance highlights how fragile the workforce situation has become."
In his blog, he added: "At a deeper level, Brexit has again exposed the fragility of NHS workforce planning. After all, there will be little point in giving the NHS its (disputed) extra £350 million a week if there are no staff to spend it on."
'Every pound' for Brexit no deal means less money for social care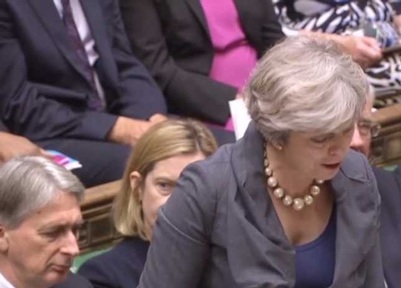 During Prime Minister's Questions (PMQs) on 11 October, Theresa May said more taxpayers' money would be found to prepare for Brexit including 'a no deal scenario'.
"The Treasury has committed over £250 million of new money to Departments like Defra, Home Office, HMRC AND DfT in this financial year for Brexit preparations and in some cases Departments will need to spend money before the relevant legislation has gone through the House.
"Where money needs to be spent it will be spent."
However, speaking to the Treasury select committee earlier, Chancellor Philip Hammond said allocating funds for a Brexit contihngency plan would mean less money for the NHS and social care.
Chancellor Hammond said: "Every pound we spend on contingent preparations for a hard customs border is a pound we can't spend on the NHS, social care, education or deficit reduction."