A care home in West Yorkshire has reduced the chances of its residents having falls and accidents by trialling an innovative program designed to improve balance.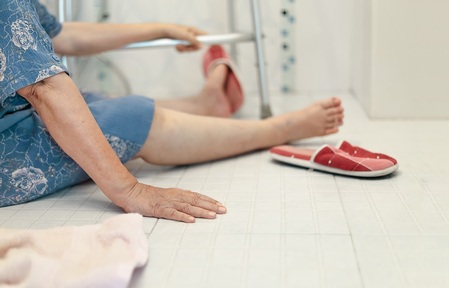 Seven residents from Czajka Care Group's Brookfield Residential Care Home took part in a new training program using Nymbl – a comprehensive system for measuring, tracking and improving balance – and were found to have an increased level of independence, activity participation and enjoyment after just four weeks.
Konrad Czajka, managing director of Czajka Care Group, said: "The Nymbl team were great. They worked with our staff to carry out pre-training evaluations using the Nymbl app, with all seven residents aged between 55 and 101, to assess their Balance Index. The residents then attended four weeks of group balance training classes with a coach."
He added: "We were very impressed with the results of the Nymbl programme and plan to offer the training at another one of our homes very soon. We are always looking for new and innovative ways to make sure our residents feel confident and capable in their home environment."
Post-training evaluations were conducted to see improvements in the residents' balance. The results showed that every resident who completed in the training classes improved their Balance Index. The increases ranged from a four per cent to 24 per cent improvement, with residents who attended the most classes, achieving the highest improvement in their balance.
One resident who participated in the program said: "Knowing that my balance has improved is really important, as it will help me to stay more independent as I age."
The Nymbl training follows a dual-task approach, which combines isometric exercises with cognitive tasks, working with both the mind and body to improve balance.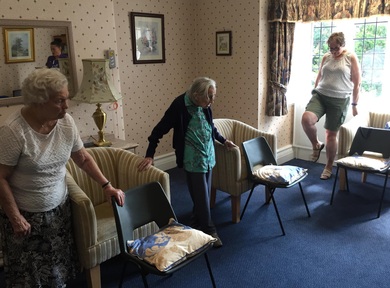 The app, which is based on 35 years of clinical research, also offers a range of balance tools for health providers, including fall risk assessments, digital balance evaluations and 15-minute balance training interventions.
Older people living in care homes are three times more likely to fall than older people living in their own homes, with the results of these falls being more serious. Many factors can contribute to this heightened risk, such as physical frailty, the presence of long-term conditions, physical inactivity, taking multiple medications and the unfamiliarity of new surroundings. However, in many cases taking the right steps at the right time can actively support an individual and reduce the risk and harm of falls.
Michelle Mitchell, charity director at Age UK, says: "The risk of falling over increases as we get older for many reasons, including deterioration in muscle strength and balance, failing vision and problems with medication.
"All older people at risk of falls should be given a comprehensive risk assessment which can be arranged by a care home or GP. There are also a number of simple things older people can do themselves to prevent falling over, from having regular health checks to finding out how to do strength and balance exercises."