Patients are dying in hospital corridors this winter say A&E doctors who have written to Theresa May to say her NHS 'plans have failed to deliver anywhere near what was needed'.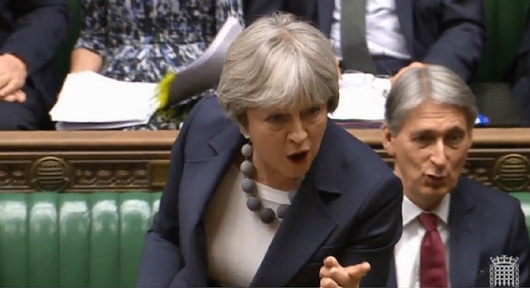 More than 120 patients a day are being managed in corridors in some hospitals, with some 'dying prematurely' according to a letter sent on 10 January by doctors in charge of 68 A&E departments.
In their letter, the doctors based in England and Wales, warned: 'This current level of safety compromise is at times intolerable, despite the best efforts of staff.
'It has been stated that the NHS was better prepared for this winter than ever before. There is no question that a huge amount of effort and energy has been spent both locally and nationally on drawing up plans for coping with NHS winter pressures. Our experience at the frontline is that these plans have failed to deliver anywhere near what was needed.'
Not enough beds or staff to cope with elderly's health needs
The doctors also said there were not enough staff as well as beds to meet elderly people's needs.
The letter went on: 'We have insufficient hospital and community beds and staff of all disciplines, especially at the front door to cope with our ageing population's health needs'.
But on the day Theresa May was sent the doctors' letter (10 January), she was defending her Government's health record in Parliament during Prime Minister's Questions (PMQs), insisting the NHS is "better prepared this winter than ever before" with "more doctors specialising in treating the elderly in A&E".
She told MPs: "But it is indeed the case that the NHS is better prepared this winter than ever before.
"It might be helpful if I let the House know some of the things that were done to ensure that preparedness. More people than ever before having flu vaccines. 2,700 more acute beds being made available since November. For the first time ever, we have seen urgent GP appointments available across the Christmas period across this country. More doctors specialising in treating the elderly in A&E."
Her comments were made in response to Labour leader Jeremy Corbyn's question: "So what words of comfort does the Prime Minister have to the 17,000 patients waiting in the back of ambulances in the last week of December?"
Number of elderly sent to hospital from care homes up by 62%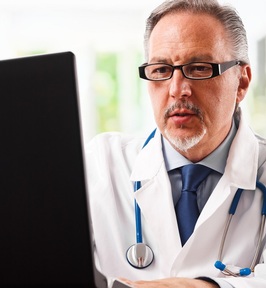 Highlighting that nurses are spending their entire shift treating people in car parks because of backed up ambulances waiting outside A&E departments, Mr Corbyn said: "The number of elderly people being rushed into hospital from care homes has risen by 62 per cent since the Tories took power".
He also criticised her for not sacking Jeremy Hunt saying: "She wanted to sack the health secretary last week but was too weak to do it."
In the first week of January, 55,000 operations were cancelled resulting in these patients joining the four million people already waiting for operations within the NHS.
The doctors' letter was followed by news that England's A&Es missed four-hour waiting time targets in December – with more than 300,000 patients waiting longer.
Richard Murray, director of policy for The King's Fund, said: "The proportion of patients seen within four hours at major A&Es in December is the lowest for well over a decade. This reflects the intense pressure on the NHS and once again highlights that this winter is proving to be the most difficult for many years."
Mr Murray said emergency admissions are at their highest ever level for a single month and 4.5 per cent up on December last year, "underlining unprecedented demand for hospital services."
Nicola Burgess, associate professor of Operations Management at Warwick Business School, who researches NHS patient safety and management, said: "When we see problems in A&E of this proportion, we need to focus our attention on treating the 'wider system'. Dr Burgess stressed a need to "work in partnership with 'frontline' care providers to ensure a steady flow of patients out of hospital in a manner that safeguards, and arguably enhances, the quality of care the NHS can offer."