Care home residents in Swansea have shared their secret talent for rapping on a music video, showing they "are up for anything".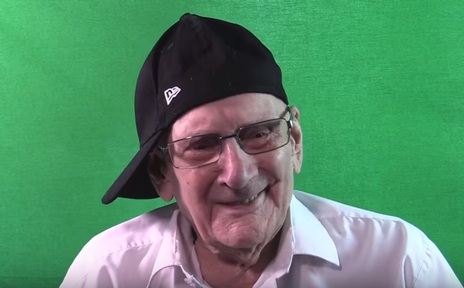 Hengoed Court Care Home teamed up with young volunteers at The Red Café project to create a cover of 2017's most popular song 'Man's Not Hot' by Big Shaq.
The residents' performance has already had nearly 6,000 views since it was uploaded to YouTube on 19 January.
Tudor Evans, a resident at the care home described taking part as "hilarious" and "absolutely first class".
The 89-year-old, who moved into the home five years ago, said: "I had never heard of the song before, but I thoroughly enjoyed it."
Around 15 residents, aged between 70 and 90, took park in the performance, which saw them rapping in front of the music video, dressed in baseball caps and sunglasses.
"The residents had great fun – they're up for anything," said Nicola Williams, manager of Hengoed Court.
"We've always done a lot of inter-generational work with the community, it's positive and helps to break down barriers.
"We are committed to the benefit of bringing the generations together. Young and old coming together is really important. Also, one of the things we are aware of is that families are now global. We have had people watch the video from all over the world and it provides a very good connection."
The idea for the video came from the young people at The Red Café project, which was established by Linden Church Trust to provide activities and support for people in the community.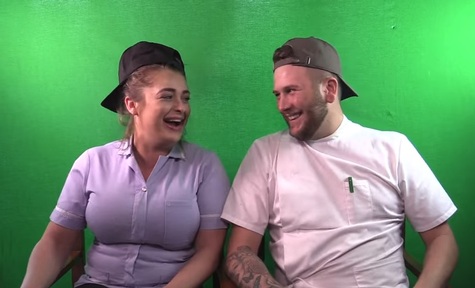 Dan Evans, who works for The Red Café project, is 'overwhelmed' by the reaction. He said: "We noticed the young people were on their phones watching YouTube videos, so we came up with idea of making a channel.
"We've made films with the care home in the past and one of the biggest videos people are watching at the moment is Man's Not Hot.
"Having worked with a lot of the residents in the past, we knew they would be up for it. The young people think it's hilarious."
Friends and relatives of residents have also shared their delight. One relative posted on Hengoed Court's Facebook page: "Can't believe my mum, who is 90 at the end of this month, is in this video," while another added: "Fab-u-lous…this definitely made me smile."
click here for more details or to contact Hengoed Court Care Home