The National Autistic Society has said it is "very sorry" for the "bullying culture' in one of its care homes, where staff threw cake at residents with autism and made them crawl on all fours.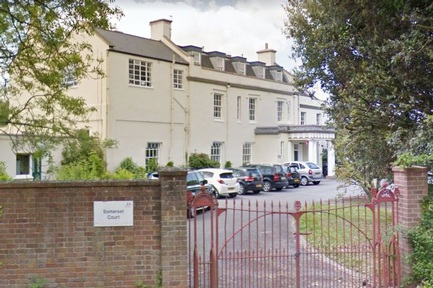 Mendip House in Somerset, which closed back in 2016 after the authorities were alerted to the abuse, cared for six people with autism and complex support needs. It was one of seven units on a residential care home campus, called Somerset Court, for adults with autism run by the National Autistic Society (NAS).
In May 2016, the Care Quality Commission received an anonymous letter from a member of staff, which revealed a resident at the home in Highbridge, was pushed, slapped and made to eat chillies as well as being repeatedly thrown into a public swimming pool by staff.
In addition, residents were manipulated into paying for their meals, a man in his 50s was given an onion to eat instead of the biscuit which he had asked for and cake baked by a resident was thrown at fellow residents.
'We are very sorry'
Mark Lever, chief executive of the NAS, said: "We want to run the best possible residential services for autistic people, where they are safe and can thrive. We are very sorry that in May 2016 it became clear that we had failed to achieve this for the people living at our Mendip House care service, who were not shown proper care and respect and were mistreated by a group of our staff.
"When people raised the alarm to our charity and to other agencies, we took immediate action to make sure residents were safe and to investigate what went wrong.
"We brought in different staff, who knew the people living in the house, to ensure they were well supported. We also disciplined and then dismissed staff. After deciding to close the service, we supported families and their home local authorities while they found the six residents alternative places to live, helping them through what could have been a difficult transition to their new homes in October 2016."
In the wake of the abuse, Somerset Safeguarding Adult Board commissioned a review which has now been published.
'Cruel and disrespectful' staff
The review, which called the behaviour of staff "cruel and disrespectful" has called for the Department of Health and Social Care, NHS England and the Local Government Association to carry out a national consultation on steps to regulate the commissioning of care placements.
It also wants commissioners to be required to notify the local authority in the area where a placement is being made and for the Care Provider Alliance to give its members guidance about roles and responsibilities in quality assurance and safeguarding.
In addition, there needs to be a way of working by which information about grievances, disciplinaries and complaints can be shared with the CQC and pooled with local authority safeguarding referrals and intelligence from police and others.
'Weaknesses in the system are nationwide'
Richard Crompton, independent chair of the Somerset Safeguarding Adults Board, said: "These reviews are not about apportioning blame, they are about making sure lessons are learned and improvements made.
"This happened to be in Somerset, but the weaknesses in the system are nationwide and must be considered at that level. That is why some of our key recommendations are addressed to the Department of Health and Social Care and national bodies."
NAS 'primarily responsible and accountable'
The Care Quality Commission welcomed the publication of review, with Andrea Sutcliffe, chief inspector of Adult Social Care, saying: "Everybody living at Mendip House should have been treated with dignity and respect; instead they were abused and intimidated by their care staff. As the Safeguarding Adults Review makes clear, the National Autistic Society is primarily responsible and accountable for this.
"I am disappointed that the society, which has a proud history of championing the rights of autistic people, allowed this bullying culture to prevail. All providers need to be vigilant and ensure a culture that treats the people they support with dignity and support is sustained and not left to chance.
"When CQC inspected in May 2016 we found a service that was managed so badly that we rated it as Inadequate. Quite clearly it could not be allowed to continue. Our action to cancel the registration of Mendip House was overtaken by the NAS decision to close the service; a decision that we supported."
The CQC carried out its own internal review and "identified that we should have done more when concerns were first raised with us," said Ms Sutcliffe.
CQC apologises for not acting sooner
"We referred those concerns to the local safeguarding authority" but Ms Sutcliffe admitted "we were too ready to accept assurances from Somerset County Council and the National Autistic Society that they had been dealt with. I am sorry that we did not act sooner to protect the residents of Mendip House".
Avon and Somerset Constabulary have confirmed that none of the staff thought to have been involved in the abuse, faced criminal prosecution as the "evidential test required to bring criminal charges was not met".
NAS has 43 residential and community service locations currently registered with the CQC, providing around 250 beds. Nationally eight NAS services are rated requires improvement, 30 are good, one is outstanding. Four services have not been rated: two are dormant and two are awaiting their first inspection (as February 2018).