The care sector needs to let older people with dementia live as 'full human beings', according to Scottish Care's chief executive who has condemned 'negative and unhelpful attitudes' about the elderly's sexual needs.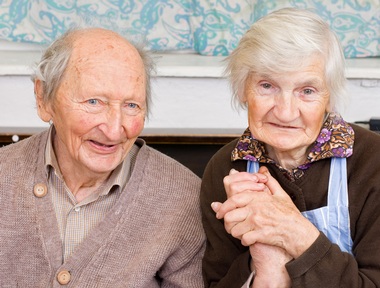 'Human rights issue'
Donald Macaskill, the chief executive of Scottish Care which represents Scotland's independent providers of care homes and home care, says its latest report 'Let's talk about sex…uality' actually "challenges some of the really negative and unhelpful attitudes which exist around older people, dementia and sexuality."
He says: "All too often the discussions on sexuality and dementia focus on the need to manage behaviour, issues of risk, capacity and consent. The essence of relationship, of intimacy and physicality are marginalised or ignored. Yet for me, sexuality and sexual expression is profoundly a human rights issue.
"As a society we need to get much better at supporting people who live with dementia, at whatever age, to be able to be full human beings – that crucially includes their ability to be sexual beings."
Healthy sex lives post diagnosis
The report stems from talks held by Scottish Care last year. Scottish Care, Alzheimer Scotland and Terrence Higgins Trust brought together experts in sexual health with those in the care sector to identify how a healthy sex life can continue after a diagnosis of dementia.
One expert made the point that "when it comes to sexuality, particularly sexual expression, we enter the territory of a person's right to autonomy, choice, control, dignity and respect – all of which can be called into question when a person has dementia".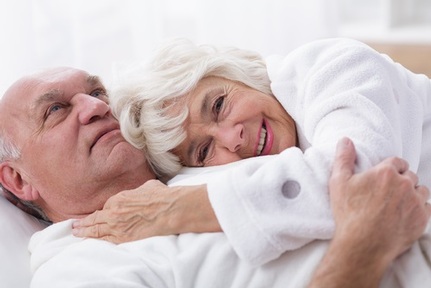 Breaking down taboos
A person working in the care sector, revealed during the round-table discussions that "in my 20 years' experience of working in residential care, couples are still being split up in care homes and the idea of a person wanting to have a double bed is an alien concept."
Other comments made during the discussions, included: "Conversations of sexuality in care settings are almost always negative and only ever become visible when there is a concern about safety".
"The impact of touch is huge in the final stages of dementia, even hand-holding can be taboo".
Those involved in the round-table discussions described a lack of sexuality training and awareness in the care sector, particularly at induction level.
Scottish Care also found sexuality had 'no or limited place in assessments and support planning' and said individuals often want to discuss sexual needs 'but are not given an opportunity'.
As sexuality training is rarely mandatory, the report stated 'All staff need to be aware'.
'Get off our moral high horses'
The challenges faced by LGBT (Lesbian, Gay, Bisexual and Transgendered) people in Scotland when they receive a diagnosis of dementia, was also covered by the report. One attendee, at last year's round-table discussions, said: "When I got my diagnosis of dementia nobody ever asked me about my sexuality and if this was important to me. I felt silenced and worried about when the right time to tell people involved in my care about my sexual orientation would crop up."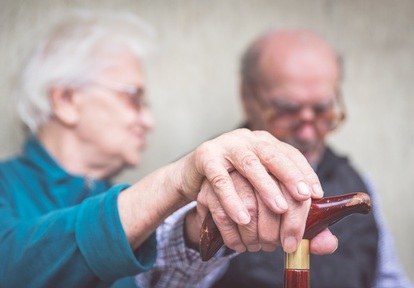 The report called out poor care for the elderly LGBT community, who can find themselves back 'in the closet', decades after 'coming out'. LGBT people who have dementia may forget that laws and attitudes in the country have changed.
They may forget that they are 'out' or have transitioned. Their dementia may also result in a loss of inhibition and them being more open in expressing their identity.
Jennifer Hall, training Officer and LGBT Champion at Alzheimer Scotland, said: "With over 90,000 people living with dementia in Scotland we are encountering poor awareness, along with lack of knowledge and information to support this community and their families."
Mr Macaskill of Scottish Care, says: "We have to get off our prurient moral high horses and let people be fully who they are. We have to call out discrimination especially of the LGBT community and help people live well with dementia."
To breakdown taboos and stereotypes around sex and sexual identity, Alzheimers Scotland and the Three Sisters Consultancy are developing a training programme for care workers in Scotland to help them to help those with dementia to express their sexuality, as well as balance individual rights and navigate consent.
On 8 March, Scottish Care launched its report at its ' Let's talk about Sex …uality and Dementia' event in Glasgow to get the care sector talking about how to deliver a 'holistic' approach that includes meeting sexual needs.
For details about Scotland's sex and dementia training contact: dementiatraining@alzscot.org