Emergency funds are being raided as local authorities struggle to meet a rise in demand for social care and ease the pain of a 49 per cent fall in funding from the Government since 2010.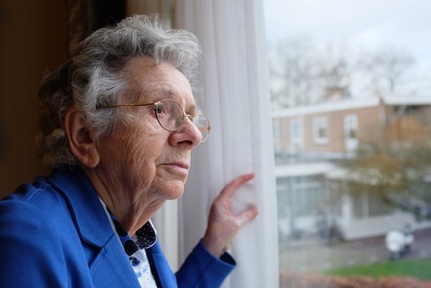 The major drop in funding has taken place despite a 14 per cent rise in the number of people aged 65 and over who need social care, according to a report by the National Audit Office (NAO).
Some councils are now dipping into their reserves – a situation in which 10 per cent of councils with social care responsibilities would have less than three years' worth of reserves left if they continue to spend them at the rate they did in 2016-17.
'The financial position of the sector has worsened markedly, particularly for authorities with social care responsibilities' states the NAO report 'Financial sustainability of local authorities 2018'.
Less funding and greater demand for social care has meant that a growing number of councils 'have not managed within their service budgets and have relied on reserves to balance their books. These trends are not financially sustainable.'
Conservative-run Northamptonshire Council is the first council to effectively declare bankruptcy in 20 years, as it faces a £21 million overspend on this year's budget. A 'Section 114' notice was issued by the council, which bans all spending except for statutory services, those it is legally obliged to provide, and safeguarding vulnerable people.
'Stark choices' and 'rainy day' reserves raided
While council spending on social care decreased by three per cent, there has been a sharp 32 per cent fall in spending on non-social-care services since 2010.
Meg Hillier, chair of the Public Accounts Committee has said, councils 'have had to make stark choices about which services they continue to provide' and 'many councils are raiding their rainy day funds to pay for social care'.
The Labour MP added: 'Councils need to know what their long-term future is, but instead of sorting this out, Whitehall has used a series of short-term fixes to paper over the cracks.'
'CQC's workload likely to increase if services deteriorate'
The Public Accounts Committee is warning the Care Quality Commission (CQC), which regulates care homes and home care services, of the many challenges it faces - stemming from the funding crisis affecting social care.
A report by the Committee (published on 9 March) predicts the CQC's 'workload is likely to increase if services deteriorate' because health and care providers are 'under severe financial pressure'.
The Committee said the care watchdog must ensure it has the staff to deal with such consequences.
While praising improvements made so far by the care regulator, Meg Hillier said the CQC does not meet 'the turnaround targets it sets itself' for publication of inspection reports, and said the care watchdog 'must do better'. The Committee's report recommends inspection reports are more quickly made available to the public, once a CQC inspection is completed.
The Committee also noted a decline in whistleblower numbers recently which it said the care watchdog should investigate. It stressed the CQC 'has more work to do to ensure it has the wide range of intelligence it needs to identify early warning signs of poor care'.
Decline in whistleblower numbers
Ms Hillier added: "The recent decline in whistleblower numbers requires investigation; the Commission must act to understand why this has happened and ensure people can feel confident coming forward with what is often critical information.
"Sir David Behan is stepping down after six years running the Care Quality Commission. Sir David's successor will inherit a mixture of persistent weaknesses and looming challenges. These must be tackled amid Commission funding cuts and continued financial pressure across the health and care sectors.
"Both are a potential threat to the Commission's ability to carry out its duties, which would in turn undermine the ability of patients and their families to make timely and informed choices about care."
Martin Green, the chief executive of Care England: "The report, although encouraging, does demonstrate the need for better use of intelligence as an early warning system of provider quality failure especially working with local Health Watch and CCGs.
"In conjunction with this it is important that CQC makes sure that digital and information collection is in place and functioning smoothly".
To read the Public Accounts Committee report: 'Care Quality Commission: regulating health and social care' visit: www.parliament.uk.