Britain's two oldest men, Alf Smith and Bob Weighton, have celebrated turning 110-years-old today.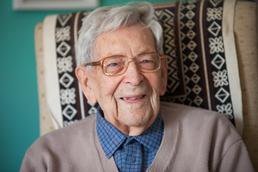 Born on 29 March 1908, they've lived through two world wars, the moon landings and the birth of the NHS. They have seen five monarchs ascend the throne and 21 Prime Ministers come and go.
The two supercentenarians, jointly share the accolade of Britain's oldest man, as it is not known exactly what time they were both born.
Mr Weighton, born in Hull, is the oldest man in England, as Mr Smith was born in Perthshire in Scotland.
The Yorkshireman lives independently in a flat in Alton managed by care provider Brendoncare Alton and attributes his longevity to the fact that he doesn't take himself too seriously. He told the Metro: "I think laughter is extremely important.
"Most of the trouble in the world is caused by people taking themselves too seriously", he joked.
Born in Kingston-Upon-Hull, Mr Weighton secured a teaching job with a school in Taiwan when he was younger. He then spent two years in Japan learning the language before he could start teaching. He eventually ended up in Canada. During the Second World War, the British Government hired him to translate enemy broadcasts.
On his return to the UK, Mr Weighton became a lecturer in marine engineering at London's City University, which was a technical college in those days.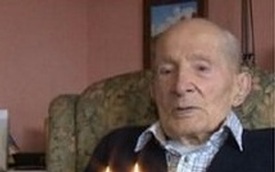 The 110-year-old celebrated his birthday with friends at Brendoncare Alton, where a birthday party was organised for him. Children from St Lawrence CE Primary School in Alton performed songs.
Having had such an interesting life and loving a good anecdote, Mr Weighton also shared stories of what life was like during his childhood.
Carole Sawyers, chief executive at Bendoncare said: "Bob has lived independently at Brendoncare for over 20 years, and is a wonderful friend, neighbour and inspiration to us all.
"We are thrilled to be celebrating his birthday and honouring his amazing life with him today."
Mr Weighton admits that he requested not to receive a card from the Queen anymore, as it 'clutters up his mantelpiece'. He does, however, swap a card each year with his friend Alf.