Want to fly a plane or talk to the Pope? Wishes big and small are being granted for residents by a London care home, which has answered an elderly man's prayers to meet Pope Francis.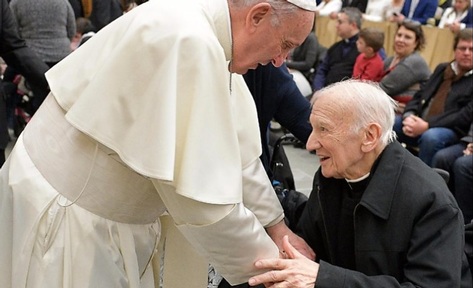 When 85-year-old Father Richard Dangerfield - a resident at Whitby Dene Care Home - expressed a wish to get a blessing from the pontiff in Rome, the manager of his care home was determined to get in touch with the Vatican.
The resident, known as Father George, has been a Roman Catholic priest for 50 years and has dementia.
After hanging up the resident's wish on the care home's 'wishing tree', care home manager Saad Baig, forwarded his letter to England's Cardinal Vincent Nichols who sent it on to the Vatican.
Mr Baig said: "This was no ordinary wish, but we were determined to take on the challenge and are thrilled we could make this a reality for Father George."
Priest with dementia 'knew where he was' when he got to Vatican
Mr Baig, who spent time learning about the Catholic faith after Father George moved to the care home last September, surprised himself when he received a yes from the Vatican for a papal blessing for Father George. He and Salima Boateng, the deputy manager at the home in Eastcote, were part of the team who took the 85-year-old to Rome.
Father George, who was ordained a priest in 1956, often struggles with his day-to-day memory, however, when he arrived in Rome staff said "he knew exactly where he was".
During the trip, Saad Baig watched as Pope Francis bent down to Father George to clasp the resident's hand and bless him.

Mr Baig added: "Father George has fond memories of Rome so it was a great place for him to reminisce, which is so important for people living with dementia. It was incredible to see him light up, he was thrilled to meet the Pope."
And it seems no wish is impossible for the care home's manager who has helped one resident take driving lessons and another fly a plane. Fundraisers linked to the home help finance residents' wishes.
Resident Mamie Evans celebrated her 96th birthday on 6 September and had her wish granted to go flying, despite not having been in a plane for 40 years.
From Blackbushe Airport, Ms Evans and her co-pilot Nick Glover set off on their flight over Reading football stadium and mid-flight, the 96-year-old was allowed to take control the plane and fly it herself.

Mamie Evans said at the time: "I didn't think I'd get the chance to fly a plane ever again so it was a fantastic surprise."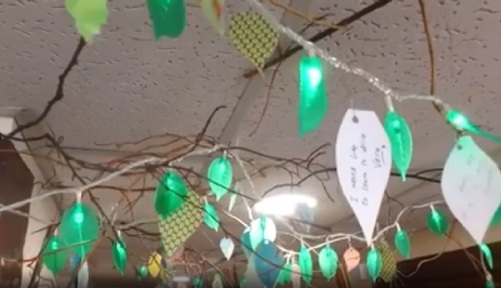 Mr Baig joined the care home, run by Care UK, as manager in 2016 and has now sparked excitement amongst residents who wonder what the next wish he grants will be.

Recently, Mr Baig told the BBC he is happy to deliver "whatever is meaningful to the person."