A care home manager has spoken of her struggle to find a dentist who will check the teeth of residents with dementia and wants Health and Social Care Secretary Jeremy Hunt to take action.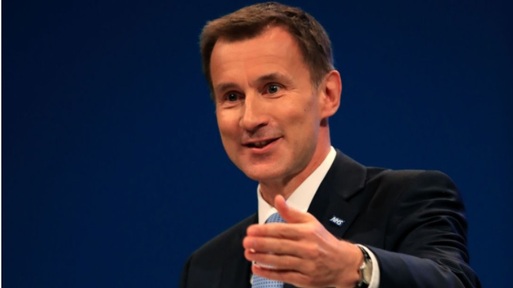 Paula Munday, the manager of Cheney House Care Home has told carehome.co.uk that despite asking dentists to visit the care home in Banbury, most have refused to, claiming they are not trained to treat people with dementia.
She says one private dentist in London who did say yes, asked her for an "extortionate" £500 for two hours work, plus petrol costs - prompting her to appeal to the Government to intervene.
'Unprofessional' lack of interest from dentists
In a letter to Andrea Leadsom, the MP for Northamptonshire South, Ms Munday wrote: "I'm wanting to make contact with you with the hope of support in maintaining the residents' oral health.
"I am finding this area extremely difficult to obtain a dentist that is willing to visit our care home to carry out this service."
The care manager makes the case that while GPs, district nurses, chiropodists, opticians and hairdressers "are all visiting the home regularly to offer their services, when it comes to dentists I'm finding the lack of interest and support unprofessional due to the negative understanding of dementia in older adults.
"I have made contact with several local dentists within the area, also enquiring at both local hospitals."
'I do not want to fail'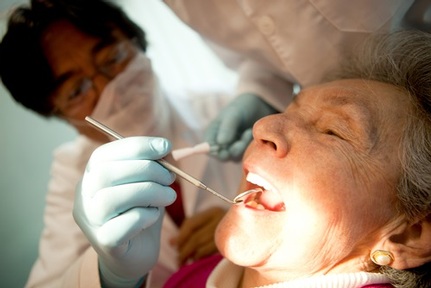 Ms Munday, who has been a manager at the Cheney House Care Home run by Regal Care Trading, for three years, and has worked at the setting for 13 years, expressed a fear of failing her residents because of "the lack of support" from dentists.
She said the absence of a "willing" dentist to visit the care home led to Care Quality Commission (CQC) inspectors rating the setting 'Requires Improvement' last October.
She wrote: "As the Registered Manager, I do not want to fail in an area that is being highlighted throughout inspections when in fact the service is not being provided to our residents."
Ms Munday said she was "disheartened" that care home clients could be asked to pay when people with dementia living in the community would be funded by the NHS.
She said: "We've never paid for a dentist before. Dentists may refuse to come but I can't imagine a GP refusing to visit an older person because they have dementia. Staff here help residents with teeth brushing twice a day and also if requested after meals, but inspectors obviously want to know a dentist is visiting residents.
"If inspectors ask us how we can detect potential issues such as mouth cancer, it's a matter of having a dentist who can visit."
In response to Ms Munday's letter, Andrea Leadsom confirmed she had written to Jeremy Hunt on 6 April asking him to address the care home manager's concerns.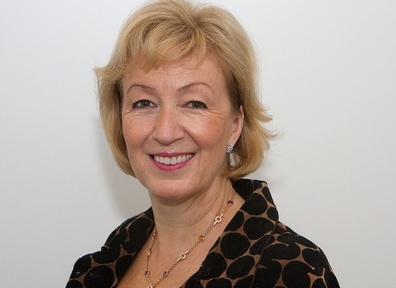 In a letter to Jeremy Hunt, Ms Leadsom wrote: "Quite understandably, she asks why her residents are being expected to meet the costs of a private dentist - £500 for 2 hours work - when for those living in the wider community the costs would be funded by the NHS.
"Please arrange for a serious consideration of the important issues raised by Ms Munday."
Ms Munday says she is yet to receive a response from Jeremy Hunt on the issue.
Care homes' elderly 'more likely' to have more tooth decay
Public Health England (PHE) found people living in care homes were more likely to have no natural teeth and higher levels of tooth decay than elderly people living at home, according to a report on the oral health of older people in England and Wales in 2016.
Care home managers also experienced greater difficulty accessing dental care for residents than older people in their own homes did. In addition, the second most common oral health issue raised by care home managers relates to residents resisting oral care checks.
In 2017, NICE published a quality standard on oral health in care homes aimed at urging care home providers to ensure residents have dental checks.
In March and April of this year, Health Minister Steve Brine was asked three parliamentary questions related to the dental health problems of elderly people in care homes.
On 14 March, Bill Wiggin, Conservative MP for North Herefordshire, asked about measures to improve residents' oral health in care homes including data collection on tooth brushing habits.
As part of his lengthy response, Steve Brine said this summer Public Health England (PHE) will be publishing 'Commissioning better oral health for vulnerable older people' to support commissioning of health and social care "that will have positive impacts on the oral health of vulnerable older people."
Martin Green, the chief executive of Care England, which represents independent care homes, said: "People living with dementia have the same rights to healthcare as any of the citizen, and dentists, in common with all health professionals, should ensure their services are available to every person in the community.
"The secretary of state needs to send clear messages to the system that older people with dementia must not be excluded and it is up to local health systems to ensure that services are available to all citizens".