The Minister for Care, Caroline Dinenage, has told care home managers more diversity in care is needed to support people of different faiths, ethnicity, gender and sexual orientation.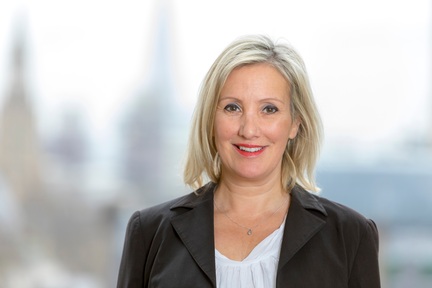 Care 'cannot be one size fits all'
She said: "Our population is growing, ageing and diversifying at an unprecedented rate, which means more and more people are receiving a dementia diagnosis."
Ms Dinenage warned the care people receive "cannot be one size fits all" adding "and I mentioned diversity just now for a reason."
Highlighting a need for change she said: "We must be increasingly alert to cultural traditions of faith, ethnicity, gender and orientation if we are to effectively support people in all demographies and all communities. Dementia does not discriminate and neither should we."
Caroline Dinenage, who was speaking at the Dementia Care and Nursing Expo 2018, also wants to find "new and better ways to expand, enhance and diversify the care workforce in England".
She said the Government wanted to see high quality social care by supporting the "very best dementia care in England", retaining a skilled workforce, and focusing on Quality Matters - a scheme launched last July.
Highlighting that there are more than 2.4m Dementia Friends, helping people live with the condition, she told the care sector: "If we can get it right for this nuanced and complex condition in our communities, care homes and hospitals, then we can get it right across a whole range of long term conditions."
Ms Dinenage said the Government had doubled funding on dementia research. This money, she said, was being spent "not just on finding effective treatments and cures but also new models of care and innovative technologies" to support people with dementia.
Care home fee visibility needed
Care professionals were told improved data collection could help give clearer information on fees, vacancies and the range of available care services offered by care providers.
The Minister said such visibility "ultimately allows individuals and families to make better informed decisions about their care options".
In a bid for better care provision, she added: "The best care homes do not operate in isolation but engage with hospitals, GPs, social workers and others to understand the level of provision needed."
More 'Beast from the East' care workers wanted
The Minister also took a moment to praise care staff across the UK who had struggled through the snow to reach elderly and others needing support in care homes and their own homes.
"When care workers battled through the snow, wind and rain to reach people in need – their compassion and sense of duty went above and beyond their job descriptions. We owe them much gratitude. Attracting and retaining people with the same values and commitment is essential."
For many people working in social care, the Minister said new career progression ladders could motivate staff "to stay in a profession they already love". She said the Government is looking to create opportunities for care workers to progress into areas like nursing.
To aid staff retention, Ms Dinenage called on care home bosses to nominate their staff to become Skills for Care 'I Care Ambassadors' to inspire people to understand more about working in social care. She said "this will not only help you recruit new staff, but retain existing workers too."
Ms Dinenage said the Government's workforce consultation will inform the content of the social care Green Paper, which is due to be published later this year.
The average care worker's salary in the independent sector has gone up by four per cent, the Minister told Expo delegates but she also told them the workforce consultation "will help us consider what else might be possible in terms of pay and career progression".
click here for more details or to contact Dementia Care and Nursing Expo 2018