England's social care system could learn a thing or two from the Japanese way of giving care, according to a leading health think tank.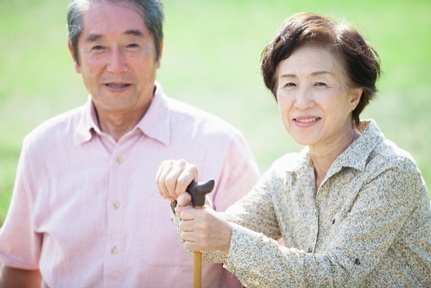 'Transparency' of Japan's system
When it comes to achieving public buy-in, an easy to navigate social care system and limiting loneliness and ill health, the Japanese are making strides that Britain could do well to follow, according to a report by the Nuffield Trust.
The think tank's report 'What can England learn from the long-term care system in Japan?', published today (9 May), highlights Japan's universal access to care.
With people aged over 65s set to account for a third of the Japanese population by 2040, the Trust says Japan's Long Term Care Insurance (LTCI) system (introduced in 2000) has helped many who had not been getting the care they needed.
LTCI provides universal care to people over the age of 65 and those with a disability aged between 40 and 65. The system is partly funded by a national insurance fund that all people aged over 40 pay into and partly out of general and local taxation.
The Trust argues LTCI's strength lies in its ability to get public support for the social care model because of its transparency, fairness and consistency. Access to care in Japan is the same regardless of where a person lives. Every three years, the system is reviewed to enable the Japanese Government to respond to public concerns over expenditure.
Japan sought to 'embed a positive vision of ageing'
Lead author of the report, Natasha Curry, said: "As the Government begins to ask difficult questions about the future of social care, the Japanese experience in reforming long-term care for the elderly offers some important lessons for policymakers as they seek to bring about much-needed reform in England.
"In particular, the Japanese experience suggests there is real value in embedding transparency and flexibility in the system, helping people navigate their way around it, and promoting healthy living".
The Trust reveals 'England's short-term approach, driven by budget constraints' and focused only on those with highest needs, contrasts with Japan's long-term prevention of loneliness and ill health. This is because Japan's system includes services such as clubs and activities for healthy over 65s, as well as for the frail and sick.
The report highlights: 'Japan has sought to embed a positive vision of ageing' …'by investing in prevention and in community resources', Japan is maintaining wellness and reducing social isolation 'to prevent or delay the need for state-funded services.'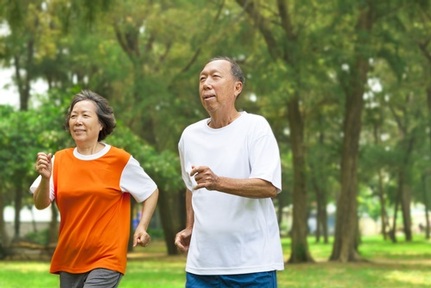 The Japanese find their social care system 'easy to navigate' because the LTCI service includes having a 'care manager', responsible for helping an individual make a care plan and oversee it in the long term, identify suitable providers and coordinate between carers and the family. The Trust argues this differs from 'patchy' care provision available in England.
Number of home care providers doubled
The report reveals LTCI's introduction has led to 'a very active competitive market', with thousands of mostly small providers (a mix of for-profit and not-for profit organisations). Within five years of its introduction, the number of home care providers more than doubled, according to Japan's Ministry of Health, Labour and Welfare.
However when introduced, the Japanese Government initially underestimated the demand for long-term care and had to adjust the LTCI system to reduce eligibility, increase co-payments and change insurance premiums.
It is estimated that in England 1.2 million people have needs that are not currently being met. By not recognising the extent of informal, unpaid care, the authors warn England faces a similar risk.
Japan still a cautionary tale
Japan, like England, faces a growing shortfall of care workers (about 300,000 in Japan) in the next 10 years. The Trust says Japan in particular struggles to address this growing staffing crisis because it has no history of immigration.
Despite success in getting comprehensive long-term care services for six million eligible people, the Japanese system is now under significant pressure as a result of its ageing population and shrinking workforce. So far, the country has managed to sustain the system by increasing insurance premiums and user co-payments, but the report warns 'it is not clear whether this approach will be sustainable in the long term'.
Lead author Natasha Curry warns: "The cultural differences between the two countries, the very different funding systems for healthcare in both, and differences in the political setup mean that the Japanese system is not a 'silver bullet' to solving the crisis in social care in England."
But, the Trust's report concludes: 'Japan is one of a number of countries that have demonstrated that it is possible to achieve fundamental reform' adding 'It is our hope that, through consultation and engagement, the Green Paper will be a significant step on the journey to a solution'.
Sally Copley, director of policy and campaigns at Alzheimer's Society, said: "Our current social care system has been tried, tested and found wanting by the 850,000 people living with dementia in the UK today. While it's not a case of one size fits all, we should be open to learning from the care systems in other countries in order to meet the varying needs of the people in our system's care."
To read the report 'What can England learn from the long-term care system in Japan?' click here