The revelation that a person was left wearing the same pyjamas for a year is one of many "damning" findings uncovered in a report by charities who are urging health and social care secretary Jeremy Hunt to establish a 'properly funded' care system.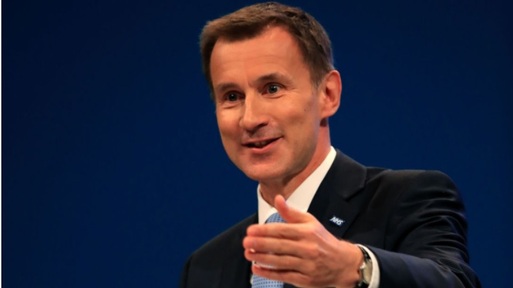 Charities call for action for unwashed and 'neglected'
More than 80 charities, including Alzheimer's Society, Scope and Age UK, want Mr Hunt to use the forthcoming social care green paper to address the "appalling failings" highlighted in a survey of people relying on care.
Some 3,915 people (who need care or look after someone who does) responded to an online poll by the Care and Support Alliance (CSA) which is a coalition of British charities.
The poll revealed shockingly poor care with one person stating: "I haven't been washed for over two months. My sheets have not been changed in about six months, and my pyjamas haven't been changed this year."
Mum didn't get help needed from two care homes
Lorraine Hammond, aged 47, said she tried for years to get her mum help but two care homes failed to give her the care she needed.
Another respondent to the poll (conducted between 24 January to 9 March) said: "I've become a burden to my family, lost many friends and just can't be the husband and partner, I would like to be. It's not just me that suffers, but all the family."
In the CSA's report 'Voices from the social care crisis', poll respondents also said 16 per cent had their care packages reduced, even though their needs had increased or stayed the same.
Age UK director: 'Damning evidence' from thousands
Caroline Abrahams, charity director at Age UK and co-Chair of the CSA, said: "The experiences of thousands of people in this survey are damning evidence that our adult social care system is broken and unfit for purpose.
"It is especially worrying to have heard stories from people whose care has been cut, even though their needs have either stayed the same or got worse. And the reality is that care cuts aren't saving the Government money, the NHS is picking up the bill as people are pushed into ill health and crisis because of a lack of basic help."
With the social care funding gap expected to be £2.5 billion by 2019/20, the CSA said Government must plug the gap to get decent care for millions of older people, disabled and others who need it.
Stories of 'heartache' and 'neglect'
Mark Lever, chief executive of the National Autistic Society and co-Chair of the CSA, said: "The stories of frustration and heartache we heard are all too common" and echoed the call "to stop the widespread poor care and neglect our survey has uncovered."
Representing the coalition of charities, the CSA is asking people to add their signature to an open letter to Jeremy Hunt asking him to act now and "take this chance to finally fix our broken system'.
On 11 May, the letter had attracted 2,478 signatures. The CSA website stated: "The more names we gather, the harder it will be for the Secretary of State to ignore."
To sign the open letter to Jeremy Hunt visit: www.careandsupportalliance.com/letter