Mannequins filled with steel ball bearings and weighing as much as 40 stone are being used to help care workers practise caring for morbidly obese people.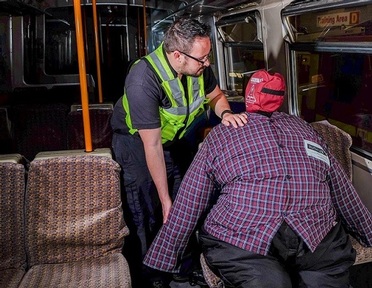 A rising number of morbidly obese people in Britain has led to an increase in demand for bariatric dummies to train care workers in care homes and elsewhere.
The number of people in England, Wales and Scotland diagnosed with morbid obesity is expected to double by 2035 - with just under five million people diagnosed with morbid obesity across Britain over the next two decades.
Morbid obesity is defined as having a BMI over 40 and increases the risk of diseases such as stroke, heart disease and cancer.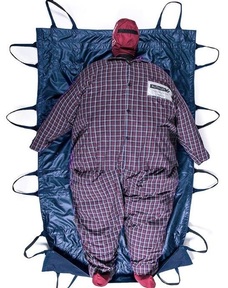 'A realistic challenge'
With the obesity levels rising, the care sector is looking at how it can learn how to safely manoeuvre heavier people.
Sarah Hampson, marketing communications manager from manufacturer Ruth Lee said: "We aim to make mannequins which provide teams with a realistic challenge.
"A care home is equipped to deal with vulnerable people but with an aging population and more heavier people, are care homes prepared for that?
"We've had more interest from care homes not just for bariatric mannequins but for our patient handling range".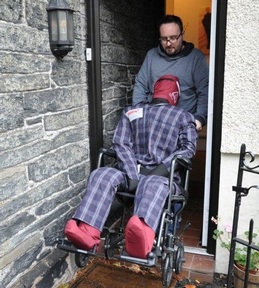 The bariatric mannequins (weighing 14 stone, 28 stone and 40 stone) cost from £2,000 and its lighter range of patient handling mannequins (weighing 4-7 stone) cost from just under £700.
The patient handling range of mannequins is geared towards helping care workers learn how to safely move elderly people and use equipment such as hoists.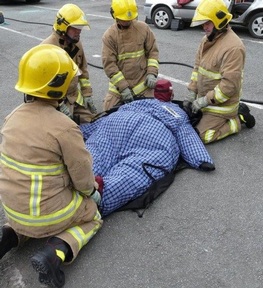 Stone ballast and steel ball bearings
Bariatric mannequins, which are filled with stone ballast and steel ball bearings, are supplied to all the UK's fire and rescue services, as well as care homes and the NHS.
Ms Hampson added: "Events like Grenfell have highlighted the need to come up with a good evacuation plan. There's no point having a plan if you're not sure you can carry it out.
"For example, a hospital could have an operating theatre on the fifth floor. If there's a fire, the lifts close and you've got somebody who's morbidly obese, what do you do?"