Can personal health budgets work in care homes?
06-Dec-12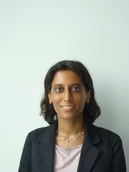 Vidhya Alakeson, deputy chief executive of the Resolution Foundation, research and policy organisation working to improve outcomes for people on low incomes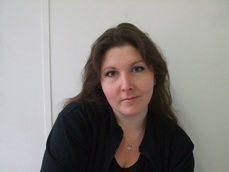 Claudia Wood, deputy director of Demos, a thinktank, which challenges the traditional, 'ivory tower' model of policymaking by giving a voice to people and communities
YES
Thousands of patients in England will soon have access to their own NHS personal health budgets giving them more control over the type of treatment they receive. The scheme is designed to help patients who have complex conditions and require care and support. However in the pilot scheme, the take up among older people was low and it is questionable how well the initiative will work in care homes.
Vidhya Alakeson believes it is vital to ensure that personal health budgets work well for older people and "they are supported to make the most of this new approach to maximise their health and wellbeing".
She feels it is even more imperative to make sure they work for people in care homes as it "will increase their individual choice and control over how care and support is delivered".
"For example, some care homes have worked with commissioners to free up small budgets that give individuals greater choice over the activities that they can access to improve their health and wellbeing, such as having a massage therapist visit the care home. The Department of Health is piloting social care direct payments in residential care as a further step towards giving those no longer living at home greater choice and control.
"There is a long held perception that personalisation doesn't work well for older people. This is firmly refuted by the evaluation of the national personal health budgets pilot that was published last week.
"The independent evaluation found that personal health budgets were cost effective for people over 75 compared to care as usual and lead to fewer inpatient stays. They also improve the quality of life of family carers. In part, this is because over 75s are more likely to need higher levels of care than younger people and personal health budgets work better for larger, more complex packages of care," she says.
Vidhya Alakeson is currently working on a book called Delivering Personal Health Budgets: A guide to policy and practice.
NO
Claudia Wood believes the problem with personal health budgets is that by their very definition of 'personal', they are most suited "to the purchase of services on an individual basis".
"Personal Health Budgets will see an individual given a pot of funding to spend on health services. These are still being piloted and so their application in different contexts remains somewhat unexplored.
"Nonetheless, it is clear that personal budgets work best when someone can create a package of services just for them. But when an individual lives in a collective setting, services are often delivered on a group basis and individual purchasing may be impractical and expensive.
"Personal health budgets may be used to contribute towards residential health costs, which could mean individuals pick and choose parts of residential care they want – destabilising the care home's operations.
"Some might argue this ability to choose is the essence of personalisation, all the more important in a care home. But the reality is that people are unlikely to get the best deal for their personal health budgets and service quality will suffer.
"We must remember personal health budgets are just one tool to achieve personalisation. While it is possible to use them in residential care, the question is whether they are the best way to achieve personalisation or whether other methods – such as residents' forums, democratic empowerment, co-production, etc are more suited to residential care," she says.