Funeral Payment scheme proves it has become "too expensive for poor people to die"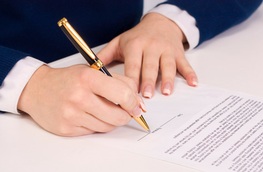 16-Jul-12
Article By:
Richard Howard, News Editor
A joint report from Sun Life Direct and the University of Bath has found 'Funeral Poverty' in the UK to be at record levels, while claiming that the welfare state's Funeral Payment scheme is failing to cope with the growing demand for help from poorer families.
The 'Cost of Dying Special Report' records that almost half of 69,000 applications for a Funeral Payment (FP) have been rejected, while many applicants have been forced into debt, paying sums of over £1,000 for funerals before finding out if they will be successful in receiving financial assistance.
Failed applications leaves many families with no choice but to turn to Public Health Funerals, which local authorities and health authorities have a legal obligation to provide but for minimum cost and with the legal right to recover costs from the deceased's assets, if indeed recoverable – what are also known as 'pauper's funerals'.
Rising costs of funerals also show that even those Payments that are received, the typical sum being £1,217, fall far below the average cost of a funeral now estimated at £3,091.
Head of life planning at Sun Life Direct, Simon Cox, calls for urgent action, saying: "We have to ask ourselves whether the current infrastructure for end of life support is fit for purpose. Something must be done, and quickly. A good starting point would be to address the issue of timing.
"More often than not the claimant will need to commit to funeral payment prior to confirmation whether they will receive support. Bereaved people must know what they will receive before they agree to taking on debts, otherwise we will see the most vulnerable caught in a spiral of debt and distress."
Key amongst the causes of Funeral Poverty are the breakdown of the traditional family unit, an over-reliance on free market economy to regulate funeral costs and a high level of welfare dependency, all of which, the report predicts, are set to worsen as the UK's ageing demographic means the current situation can only worsen unless further resources or more practical solutions are found.
Sociology lecturer at the University of Bath, Dr Kate Woodthorpe, comments: "Quite simply, it is becoming too expensive for poor people to die. Thousands of the most vulnerable in society are being let down by a system of state support that lacks coherence and is so unclear that some applicants have to resort to alternative means to organise a funeral.
"One participant in the study decided to undertake a DIY funeral, buying her mother's coffin from the internet and picking up the body from the hospital in her car. She subsequently sold the car to generate cash to pay for the funeral costs."