The director for dementia care for Bupa Care Services is to be made honorary professor in person-centred dementia care at Bradford University.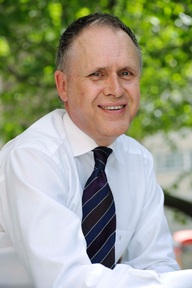 Dr Graham Stokes, has been working in partnership with Bradford Dementia Group at Bradford University for the last couple of years to develop 'Person First, dementia second', a national training initiative in person-centred dementia care that has been rolled out to over 11,000 Bupa Care Home employees around the UK.
Dr Claire Surr, head of education programmes at Bradford Dementia Group, said: "With over 25 years of experience in specialist dementia care, Dr Stokes is an internationally recognised authority on dementia care practice and policy so we're delighted he has accepted the honorary professorship at Bradford.
"His expertise will inform our curriculum and our research portfolio, and in return the research-informed training we can co-deliver to Bupa staff will have an impact on care home provision for residents living with dementia."
Dr Graham Stokes, director of dementia care, Bupa Care Services, called it a "real honour" to be "recognised by one of the UK's leading universities that specialises in dementia studies and research".
He added: "Bupa is the biggest provider of specialist dementia care in the UK, looking after over 8,000 residents living with the disease – by working with Bradford University we've been able to develop innovative staff training as part of our market-leading 'Person First' approach to dementia care."