A leading professor in the field of social work has called for a more transparent culture in care homes in a drive to stamp out abuse of vulnerable adults.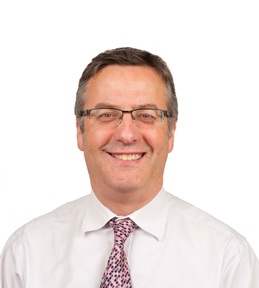 Professor Keith Brown, director of the national centre for post qualifying social work at Bournemouth University, is calling for a radical change in the way local authorities and health bodies train those working with vulnerable people, so they know how to raise the alarm when they find a 'Jimmy Saville' culture.
He said: "The media are good at putting the spotlight on a Baby P, a Winterbourne View – or Jimmy Saville. But abuses go on every day and are not reported. I want the student nurse, the social worker, the shift manager, the cleaner all to know what to do, how to raise concerns and to ensure they are listened to.
"Training is needed to work through what to do in those 'crunch' moments if they suspect abuse and how to overcome barriers and resistance to their suspicions."
Professor Brown believes the only way to stop abuse persisting is by giving everyone the skills and confidence to raise their concerns if they suspect abuse and, importantly, to overcome resistance to their suspicions.
Professor Brown also calls for directors of care organisations to be given the leadership skills to create transparent cultures.
"Bosses need leadership training to create a culture where this works – and they must learn how to manage in homes, hospitals and the community so that the abuses do not happen. We also need to be checking that this is all working through assessments," he added.
This year has been dominated by some very high-profile cases of abuse such as Winterbourne View Hospital, near Bristol where 11 ex-staff members admitted offences against patients with learning disabilities and the case of six care workers arrested in connection with suspected abuse of elderly residents with Alzheimer's at Hillcroft Nursing Home, near Lancaster.
The national centre for post qualifying social work at Bournemouth University trains social workers after they have qualified.