Proposed cuts to fire service budgets could put care homes at risk
12-Jun-13
Article By:
Julia Corbett, News Editor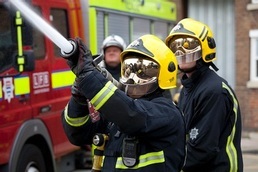 Britain's top fire safety experts have warned that fire service cuts in funding could have a dramatic impact on the safety of care home residents.
After a recent report suggested that £200m in savings could be made from fire and rescue services, it is feared these cuts will have a negative impact on the safety enforcement work that fire services conduct throughout housing providers and businesses.
The report claimed that much more could be done in order to improve the efficiency of fire services.
Safety experts have however expressed their fears that the safety enforcement role that fire services play in the community will be most at risk after the cuts, as it is seen as a non-front line role.
Safety Management UK is a provider of safety training and advice which involves completing over 6,000 fire risk assessments a year.
The firm has claimed that there is evidence that care homes are already cutting back on completing fire risk assessments in order to save money, and further cuts to the fire service's budget will further put care homes at risk of neglecting their fire safety responsibilities.
Brian Gregory, managing director of the company has said that services should be improving and building on their enforcement regimes, in order to show care homes that non-compliance to fire safety precaution measures will result in prosecution.
Mr Gregory said: "Any cuts, when it comes to enforcement, will inevitably result in an increase in non-compliance.
"This will then have potentially far-reaching consequences for the future standards of fire safety in the UK's care homes."
Mr Gregory also described the enforcement work that fire services do and said: "This to us is a front-line service, ensuring that people know and follow safety laws designed to protect the community.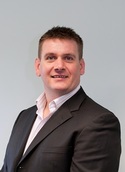 "We would say that these laws and regulations are a reason why call-outs and deaths have fallen to such a low. They are helping prevent destruction to properties and tragedy."
The report published this year was compiled by Sir Ken Knight, former chief , Fire and Rescue adviser for England.
The report showed that call-outs to fires and incidents has dropped by 40 per cent over the last decade, and delivered criticism to fire services where expenditure and fire fighter numbers have remained broadly the same.
In the findings Mr Knight said: "During my review I have found inexplicable differences in the expenditure of different fire and fire and rescue authorities in England. It's apparent that we spend almost twice as much in some areas as others and yet there seems to be little relationship between expenditure and the reduction in demand for operational response in different fire and rescue authorities.
"The focus for the future must be on protecting front-line services"
Mr Gregory said: "Whilst fire services across the UK can look for increasing efficiencies operationally, it's vitally important that they maintain strength within their enforcement regime and possibly even look to increase this."
Safety Management UK have expressed their fear that if the fire services are forced to cut back funds to their enforcement roles, care home providers would be more likely to cut costs in this area.
It is feared this would result in reduced levels of compliance with more home providers and care homes becoming at risk of serious fire accidents.