Scientists claim Alzheimer's drug breakthrough
05-Aug-13
Article By:
Laura McCardle, News Editor
Scientists in Switzerland believe they are a step closer to finding a cure for Alzheimer's following an "invaluable" drug breakthrough.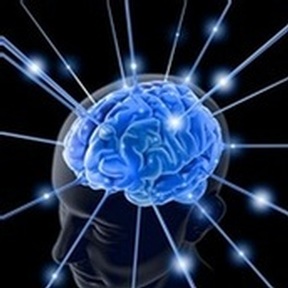 While carrying out clinical trials, experts at École Polytechnique Fédérale de Lausanne (EPFL) have discovered how two new compounds are fighting the disease effectively with "minimum side-effects".
Alzheimer's disease is characterised by a build-up of small molecules called amyloid peptides, which clump together to form toxic plagues and destroy the surrounding neurons. This life-changing process is triggered when APP, a protein, is cut by the enzyme gamma secratese and released outside the cell to form amyloid peptides.
For reasons not yet fully understood by experts, APP can be cut in several different places and produce amyloid peptides of varying lengths, with only the longer being at risk on building up and creating plagues. People with Alzheimer's produce an abnormally high number of the longer lengths.
However, thanks to a series of clinical trials, scientists are a step closer to understanding the process and are learning more about how gamma secretase can be controlled.
They have discovered that two new drug compounds can change the location where the enzyme cuts APP, producing shorter amyloid peptides that do not clump together and form toxic plagues.
This is a major step forward from 2010, when clinical trials had to be halted when the compound being tested was found to completely block the function of gamma secretase, causing harmful side-effects such as internal bleeding and skin cancer.
Speaking about the research, Dr Patrick Fraering, senior author of the paper, said: "Scientists have been trying to target gamma secretase treat Alzheimer's for over a decade. Our work suggests that next-generation molecules, by modulating rather than inhibiting the enzyme, could have few, if any, side-effects. It is tremendously encouraging.
"We have obtained extraordinary knowledge about how gamma secretase can be modulated. This knowledge will be invaluable for developing even better targeted drugs to fight the disease."
Dr Simon Ridley, head of research at Alzheimer's Research UK, welcomed the findings but feels more research needs to be carried out. He said: "It takes years of research for a potential new treatment to be tested in people, and it is hugely disappointing when a treatment fails in clinical trials. After trials of a previous treatment designed to block gamma secretase had to be halted, it's positive to see this class of drug being refined in order to minimise side-effects. This study shows the latest generation of these drugs may target gamma secretase in a much more selective way, potentially reducing such harmful effects. We would still need to see clinical trials of these drugs completed before we'll know whether they can benefit people with Alzheimer's disease.
"With hundreds of thousands of people living with Alzheimer's in the UK, we urgently need a treatment capable of stopping the disease in its tracks. For the best chance of success we need to see as many potential treatments as possible being tested, and that means we must continue to invest in research."
Jessica Smith, research officer at the Alzheimer's Society, has also welcomed the breakthrough but believes scientists should be cautious and carry out more clinical trials. She said: "It's exciting that these scientists are trying to find innovative ways to prevent Alzheimer's disease. However, further clinical trials are needed to rule out any possibility that these drugs could have harmful side effects and to see whether they work to stop Alzheimer's disease."