Davina Ludlow, director of carehome.co.uk and homecare.co.uk has been named as one of the finalists for Care Personality of the Year.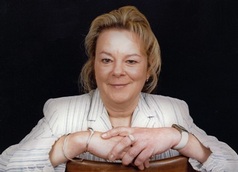 Ms Ludlow runs the two leading online guides to care homes and home care in the UK, and is an outspoken advocate for good care. She was interviewed on both radio and television last week discussing the problems that could arise from introducing hidden cameras into care homes.
She has been an integral part of the care industry for the last 20 years, and is also a founder trustee for the Care Professionals Benevolent Fund, which supports care workers by providing assistance to relieve financial hardship or sickness.
Ms Ludlow is one of six finalists, hoping to win the title at the National Care Awards 2013.
The other finalists are Jane Ashcroft, chief executive of Anchor and Nadra Ahmed, chair at National Care Association for their work on Care England, Avnish Goyal, managing director of Hallmark Care Homes, Annie Sinnott, managing director of The Old Vicarage and Neil Mathewman, chief executive of Community Integrated Care.
Ms Ludlow has been nominated for the title of Care Personality of the Year by leading people in the care sector including Professor Martin Green, chair of ECCA (English Community Care Association).
Erica Lockhart, chief executive of Surrey Care Association, who also nominated her called her "a great champion for social care" and Richard Clough, joint founder of Healthcare Homes said "she has become an icon of our industry and is very deserving of the award Care Personality of the Year."
The Care Personality of the Year award is being sponsored by Four Seasons Healthcare and the winner of the award will be announced at the National Care Awards at the Hilton London Metropole Hotel on 29 November 2013.