An academic has warned that a new blood test which identifies people who will go to develop Alzheimer's disease could be 'devastating' to sufferers.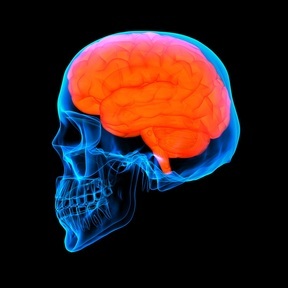 Professor Mike Jackson of Birmingham City University said: "Since there is as yet no cure for Alzheimer's, learning later that you have the disease is preferable to finding out early. The test needs to be backed up by work on drugs which may halt the progress of the disease."
Research recently undertaken by Professor Mike Jackson of Birmingham City University with Lanzhou University in China found that Alzheimer's is associated with the shrinking of specific parts of the brain.
"When this shrinking has occurred, it is almost certainly irreversible and therefore drug therapy will not be successful in curing the disease or countering the symptoms", said Professor Jackson. "Shrinkage of the brain can begin up to 10 years before symptoms are noticed", he added.
His comments come in the wake of a study published in the journal Alzheimer's and Dementia, showing that a set of 10 proteins in the blood of people with mild cognitive impairment can predict who will go on to develop Alzheimer's disease within a year.
However Professor Simon Lovestone, senior author of the study 'Plasma proteins predict conversion to dementia from prodromal disease' from the University of Oxford, who led the work whilst at King's, believes many of the current drug trials fail "because by the time patients are given the drugs, the brain has already been too severely affected".
He said: "A simple blood test could help us identify patients at a much earlier stage to take part in new trials and hopefully develop treatments which could prevent the progression of the disease. The next step will be to validate our findings in further sample sets, to see if we can improve accuracy and reduce the risk of misdiagnosis, and to develop a reliable test suitable to be used by doctors."
Dr James Pickett, head of research at Alzheimer's Society agrees, claiming the test could "revolutionise" research into the condition.
But he urged caution saying: "This research does not mean that a blood test for dementia is just around the corner. These ten proteins can predict conversion to dementia with less than 90 per cent accuracy, meaning one in ten people would get an incorrect result.
"Therefore, accuracy would need to be improved before it could be a useful diagnostic test. Only through further research will we find answers to the biggest questions around dementia, so we will watch the progress of this study with interest."