The Royal College of General Practitioners has warned that paying GPs £55 every time they diagnose someone with dementia, could lead to "inappropriate actions being taken" and "over-medicalisation" of patients.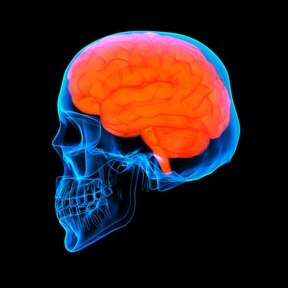 NHS England wants GPs to spearhead the NHS drive to identify people with dementia and has announced a £5m funding boost for GPs to increase identification of people with the illness.
Less than half of the 800,000 people in the UK who are estimated to have dementia have been formally diagnosed.
Scheme rewards poor GPs
However the plan has been criticised by Katherine Murphy, chief executive of the Patients Association, who called it "a step too far" that could lead to a "bounty on the head" of certain patients. She also said that good GPs are diagnosing their dementia patients already and that the new scheme seems to be rewarding poor GPs.
Timothy James, senior lecturer in Medical Law and Ethics at Birmingham City University raised the question of why GPs should need a financial incentive to diagnose dementia, saying: "The ethical point is surely that doctors should diagnose illness in order to benefit their patients, not themselves. "So the follow-up question must be: does the Government think that GPs are unable to diagnose dementia through inadequate diagnostic skills, or unwilling to diagnose it because it will cost them something – money out of their budgets, or an increased workload? If it's the former, training should be the answer; if the latter, ethics come in."
Dr Maureen Baker, chair of the Royal College of General Practitioners, welcomed more resources to support GPs and primary care professionals to identify dementia in patients as early as possible but added a note of caution, saying: "We must ensure that this does not lead to the over-medicalisation of our patients.
"GPs are witnessing a rapidly increasing number of people affected by dementia and the devastating impact that this dreadful disease has on patients, their families, and their carers.
"We need to ensure that any interventions are in line with patients' wishes and financial incentives to increase dementia diagnosis don't lead to inappropriate actions being taken. In many cases, referral to community services, such as memory clinics are more appropriate - and more beneficial to patients - than making a diagnosis as part of the GP-patient consultation.
"It is also important to ensure that GP practices do not become a victim of their own success at diagnosing patients with dementia in a timely fashion. Whilst the 66 per cent target might sound ambitious, many GP practices around the country are already achieving this and it is important that practices exceeding this target do not lose out on more money and resources.
"We must also ensure that with any increase in diagnosis of dementia, there are also enough resources to provide appropriate post-diagnostic care in the community."
Professor Martin Green, Care England's chief executive is also concerned about what support is in place after diagnosis. He said: "The care sector is constantly being challenged to improve quality but the government refuses to put more money into delivering care. In many areas local authorities are paying less than £5 an hour for high-level, quality care and we are constantly told there is no more money in the system.
"However, the Government has found money to fund GPs to make a diagnosis and ignored funding care providers properly to deliver the vital support that is necessary after that diagnosis is delivered."
Alzheimer's Society supports Government initiative
Jeremy Hughes, chief executive at Alzheimer's Society waded into the debate calling it "shocking that the Patients Association seems to be acting against the interests of some of our most vulnerable people". He added: "For no other disease would we tolerate only half the people getting a diagnosis. There is a long tradition of supporting GP practices to tackle neglected areas. People are worried about their memory and their carers deserve that support."
NHS England claims the scheme is "not just payment for diagnosis" and GP practices would have to form a detailed plan and show improving diagnosis rates.
Dr Martin McShane, national director for long term conditions at NHS England, said: "Dementia can be devastating both for individuals and their families. We know that more needs to be done across the health service to ensure that people living with dementia are identified so that they can get the tailored care and support they need.
"This additional investment is part of a larger range of measures to support GPs in their work tackling dementia."
GPs helped by seven dementia ambassadors
NHS England recently unveiled another new initiative, which involves seven dementia ambassadors, who will help GPs use the best possible methods to diagnose more people.
Dr Sunil Gupta, Dr Nick Cartmell, Dr David Findlay, Dr Elizabeth Barrett, Deborah Cohen, Dr Daniel Harwood, Dr Paul Twomey are NHS England's new network of clinical advisors or 'ambassadors', and are experts in dementia care from a wide variety of backgrounds.
Among them are GPs, commissioners and educators and they will be offering one to one support for Clinical Commissioning Groups (CCGs), or GP-led local health committees, to help boost their expertise in this area.
Dr Nick Cartmell, a GP at Ashburton Surgery in Devon and clinical advisor for dementia in the south, said it was a very exciting role to be taking on.
"People with dementia can access better quality care from receiving a diagnosis and as an ambassador I plan to help the GP surgeries in my region to identify more people who have this condition. "In my surgery in Devon there are 61 people on our dementia register who receive treatment and support in our area.
"It's important to give people, both those with dementia and their carers, the opportunity to access all the support now on offer in our communities and to have access to drugs which could improve their quality of life for longer."
Timely diagnosis can improve patient's quality of life
Dr Sunil Gupta, a GP in Essex and clinical advisor for dementia for Midlands and East, has written to GPs in his area with the top ten reasons to make a timely diagnosis of dementia.
He said: "While some GPs may be sceptical about the benefits of diagnosing a patient with dementia, a timely diagnosis can make a significant difference to the quality of a patient's life and the support they and their carer receives.
"A timely diagnosis can enable the patient to receive the correct treatment, make decisions about their future and receive appropriate financial benefits. It can also help in research looking for better treatments for dementia in the future as well as help to ensure there are sufficient services for patients with dementia in an area."
To have your say on this issue go to www.homecare.co.uk/news/article.cfm/id/43/should-gps-paid-extra-diagnose-dementia