Eye Music Trust provides therapeutic experiences for Care UK residents
16-Jul-15
Article By:
Melissa McAlees, News Editor
Care UK has teamed up with Eye Music Trust, a performance charity, to bring therapeutic workshops to more care homes in Greater London.
The partnership arose after the charity ran successful week-long workshops at some of Care UK's care homes including; Heavers Court, Woodland Hall and Whitefarm Lodge.
Shane Cosgrove, manager of Whitefarm Lodge, said: "Residents really enjoyed the experience of controlling the music and lighting and those living with dementia responded well. The workshops are very interactive but designed for all levels of ability. Most importantly, they're fun."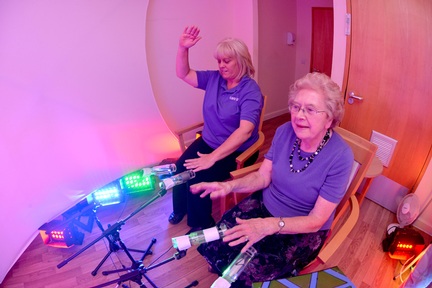 Eye Music Trust delivers 40-60 minute sessions incorporating a variety of interactive facilities including; fabric screens, LED lights, computers and movement sensors, so residents can control the music, light and colour. The culmination of the week's work is then performed to residents, families and friends.
Feedback from Care UK colleagues has been extremely positive. Sheila Peterson, activities coordinator at Heavers Court in Croydon, said: "The participants seemed to really enjoy making music as a group, rather than just listening to it."
Nirmala Juggapah, manager at Woodland Hall, added: "The workshops had a very visible and positive effect. Participants had real pleasure in their faces and the music brought them out of themselves. Overall, it created a wonderful atmosphere in the home."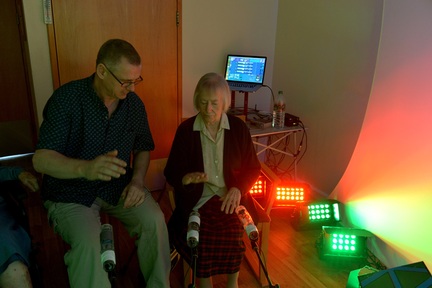 Care UK and Eye Music Trust aim to raise funding from the Arts Council and the Baring Foundation to introduce additional workshops for older people living with dementia as well as younger people with learning disabilities.
Commenting on the continuing partnership with Eye Music Trust, managing director of Residential Care Services at Care UK, Andrew Knight, said: "We believe passionately in the positive and therapeutic role that the arts can play in the lives of older people who are living with dementia. We're therefore very pleased to be able to support Eye Music Trust in its exciting work and look forward to hearing plenty of positive stories from the forthcoming workshops in our Middlesex homes."
Care UK is a provider of health and social care and runs 115 care homes and 13 day clubs nationwide.