Care regulator accused of aiding sector's collapse with higher fees
Date Published:
03 Nov 2015 @ 11:17 AM
Article By:
Angeline Albert, News Editor
Care providers are being financially squeezed at both ends by the Care Quality Commission's (CQC) move to charge them more, as they face rising costs and inadequate local authority payments.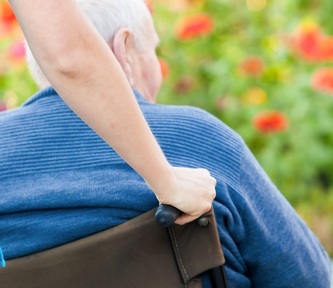 Care England, which represents care providers, has attacked the commission's plans to increase the annual fee it charges them, as outlined in a consultation launched this month.
Martin Green chief executive of Care England said: "At a time when the care sector is facing enormous financial challenges resulting from years of underfunding and the increases in staff costs, following the implementation of the New Living Wage, it is totally unacceptable for the regulator to levy higher charges for regulation."
As care home providers struggle to operate as a result of being paid as little as £2.80 per hour by local authorities, Mr Green said: "As a regulator with market oversight responsibilities, the Care Quality Commission should understand that this sector is nearing collapse because of local authorities' refusal to pay the true cost of care, and there is no justification for the CQC to add to the financial burdens of the sector."
The CQC, which is funded by the Department of Health and fee income, says it is required by Government to set fees that cover its chargeable costs and reduce its reliance on grant-in-aid.
In relation to fees for 2016/17, care providers are being consulted on whether they would prefer the CQC to fully recover their costs by recovering the fees amount over two years (2016- 2018) or over four years (2016- 2020).
The charges vary depending how many residents a care home has.
For example, for care homes with 21-25 residents, the 2015/16 fee (if the CQC fully recovers its costs over two years) will increase from £2,878 to £3,223 in 2016/17 and £3,567 in 2017/18.
If the CQC fully recovers its costs over four years, the 2015/16 fee would rise from £2,878 to £3,108 in 2016/17, £3,295 in 2017/18, £3,433 in 2018/19 and £3,567 in 2019/20.
Mr Green said: "In an era of austerity, when we are all being told to tighten our belts, the CQC should lead by example and hold fees at current levels for a least the next three years."
In its consultation document detailing the proposed fees, the CQC said: "It should be noted that the budget for CQC in relation to the overall spending on health and adult social care in England is 0.16 per cent."
According to CQC's 2015/16 budget, it is operating with resources of £244.4m, from a combination of grant-in-aid and income from fees paid by providers. Out of this, £224.4 million is used to regulate providers and £20 million pays for other functions.
The CQC's consultation ends on 15 January next year.
The CQC added: "The final decision on fees for 2016/17 rests with the secretary of state and we expect this decision to be made in March 2016."
Des Kelly, executive director of the National Care Forum said: "NCF has been represented on CQC's advisory panel where we have had the opportunity to express our concern that any fee increases are both proportionate and fair. Unfortunately our previous experience of responding to such consultations has been less than positive.
"Nevertheless we will now be consulting with our members and supporting them in responding to CQC.
"However I can predict before the process starts that there will be consternation and indignation at a 10+ per cent increase in regulatory fees at a time when providers are facing a barrage of additional costs."
The Local Government Association says adult social care is facing a funding gap that is growing by at least £700 million a year, estimated to reach £2.9 billion by the end of the decade, even before the cost of the National Living Wage is taken into account.
For the full range of fees you can view the consultation document here