Frail, older people suffer in silence as they are 'too afraid' to complain about poor care
Date Published:
04 Jan 2016 @ 00:00 AM
Article By:
Melissa McAlees, News Editor
A new Parliamentary and Health Service Ombudsman report has revealed that people over the age of 75 often lack the knowledge and confidence to complain when they receive poor care, and worry about the impact this might have on their future care and treatment.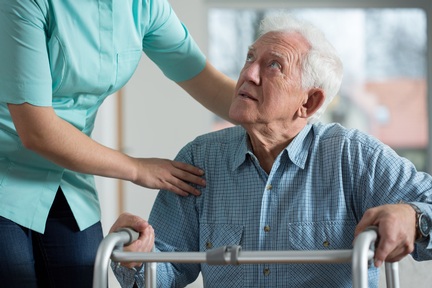 The 'Breaking down the Barriers' report recommends that all health care services should use 'My expectations', which sets out what good complaint handling looks like from a service user's perspective.
The framework can also help service providers measure whether the actions they are taking are making a difference to the patient experience.
George McNamara, head of policy and public affairs at Alzheimer's Society said: "These findings are deeply worrying. The idea that older people are afraid to complain against bad practice or poor service means many will be suffering in silence.
"Older people have just as much right as anyone to receive the best possible care and support they need. Thousands of older people, many with dementia, use the NHS and care services on a daily basis and we need a system that works for them."
The report highlights the significant barriers older people face when looking to complain about their care.
For potentially vulnerable older people, who may lack the social support networks to help them complain, an absence of offered support can have a particularly detrimental impact on their ability to make a complaint.
Furthermore, it has been revealed that older people:
• Lack information about how to complain and don't know where to go
• Don't want to make a fuss and worry about what will happen if they do
• Feel complaining would make little difference
• Can lack support to complain
With an ageing population, around one in ten people living in the UK will be aged 75 or over by 2030. As the proportion of older people within the UK increases, so too will the number of people living with long-term health conditions.
Research conducted by Alzheimer's Society highlights that 70 per cent of people with dementia live with at least one other health condition, and often rely on a complex array of health and social care services for care, treatment and support.
The nature of dementia creates additional barriers as people can find it hard to communicate their needs and are less able to engage in a formal complaints process.
Mr McNamara added: "Better support, as well as information must be easily accessible at the point of use and no one should be in fear of the repercussions of lodging a legitimate concern.
"Feedback, both good and bad, is essential to ensure delivering the best possible care, as well as weeding out bad practice."
Read the report, here.